It might not be the best of times, but gladly it's also not the worst of times.
What are the similarities between New York and Hong Kong? They both are international financial centres, bristling with tall buildings, and they are cities that embrace all differences. We all will and have been through ups and downs. Fortunately, the dark times that Charles Dickens wrote about are long gone. Love and inclusion have solved the endless tragedies in London and Paris. And now in Hong Kong, the mixologists at St. Regis Bar evokes the tale of two cities, New York and Hong Kong with their creativity in mixing new cocktails.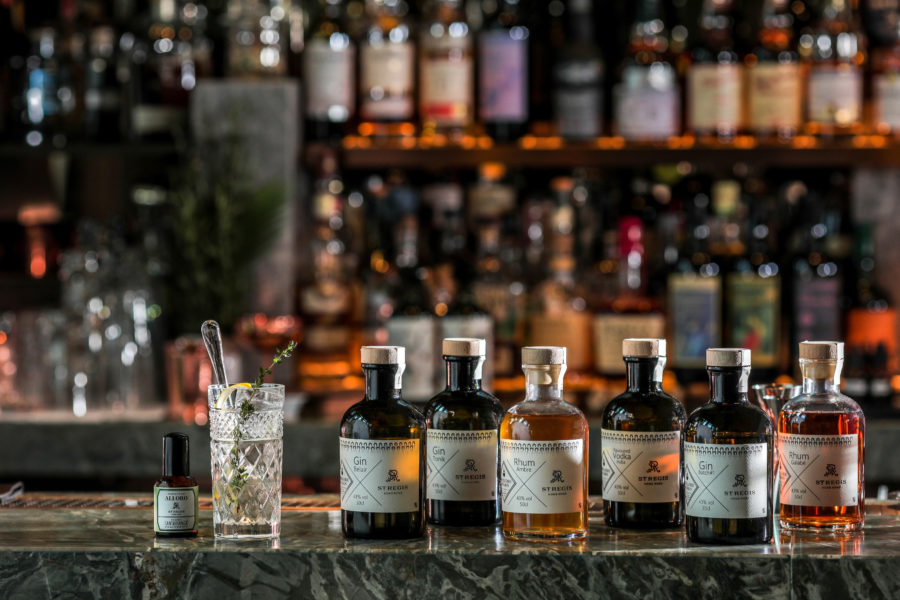 Adjacent to The Drawing Room and Astor Terrace, The St. Regis Bar celebrates the feel of quintessential old New York City and classic Hong Kong. Featuring a customized handpainted mural that takes centre stage behind the bar by Beijing artist Zhang Gong, the art piece depicts Hong Kong's rich history, cultural and natural sources, as well as local icons such as old Wan Chai and its colourful street scenes, the Hong Kong Star Ferry and Victoria Harbour.
Rich warm tones, tweeds and brass details along with bronze oak paneling and olive leather upholstery give the bar a cosy and welcoming atmosphere to enjoy evening drinks or an after-hour digestif.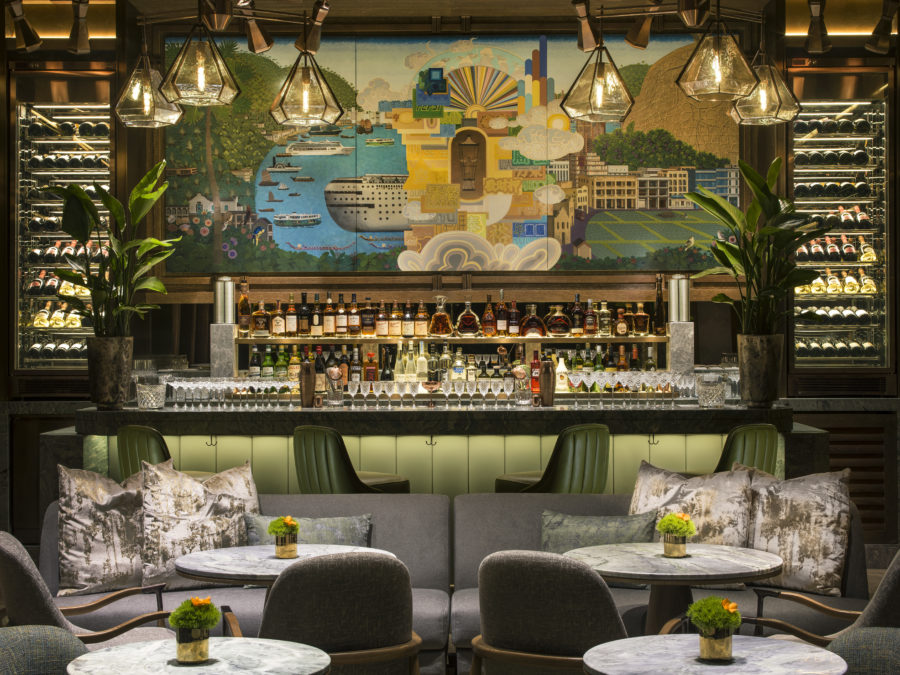 The bar evokes a tale of two cities with New York's subway and Hong Kong's tram, both launched in 1904, also the same year the St. Regis New York was founded, providing the inspiration for 14 unique cocktails, each cocktail is inspired by its destination and its story. They also provide the classic Bloody Mary and a Hong Kong curated Canto Mary made with local ingredients such as dried tangerine peel, five spice and Kowloon soy sauce. The bar also serves the unique Two Cities craft beer that is customized for the St. Regis Hong Kong in partnership with local brewery Young Master. The signature brew, a rye lager, combines the old-school lager brewing tradition with the addition of rye malt as homage to the iconic delicatessen culture of the city.