Mentioning Provence, the romantic pinkish rosé wine immediately comes to our mind. It used to be dark in colour before the whole region turned to a much lighter, salmon pinkish colour. The change in technique not just lighten the colour, but the wines are getting more refreshing and crisp.
In the Provençal town of Aix-en-Provence, you are treated to the spectacular scenery of a small town, with streets full of restaurants, cafes, without too many branded shops, and the local residents are mostly warm and hospitable. There is a local market every Wednesday, offering all kinds of goods, including lots of food, along with many of the daily necessities, clothing, etc. Not only tourists, but also local residents, are frequent visitors to these stalls. The fruit stalls are full of locally produced fresh fruit and vegetables, fresh meat and other products such as ham, cheese, etc. There are also a lot of cooked food trucks to go to when you are hungry; the wonderful aromas lead the way to roast chicken, seafood , stews, crêpes, etc., and you can have great food without having to go to restaurants. Of course, not forgetting the refreshing local specialty of Rosé wines.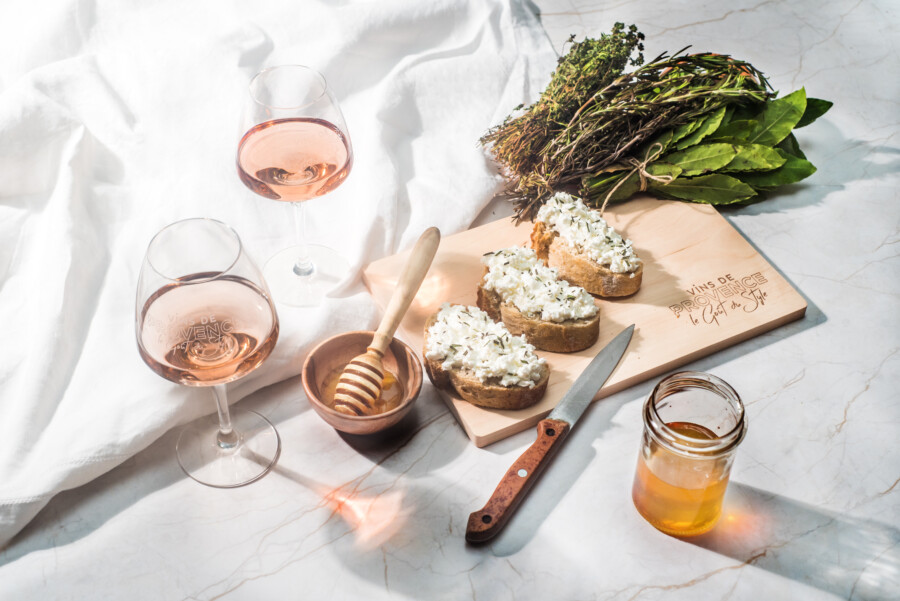 Not Just Fashion
Even we are not able to go to Provence this year, we are happy to have done an zoom interview with Brice Eymard, the Director of Provence Wine Council (CIVP), who shared some latest insight about the wines from Provence. Rosé has been more than just wine, it is a lifestyle that is bringing the sunshine from the south of France. It has been the largest Rosé producing region in France. Even some great red and white wines are produced here, rosé is still the iconic wine contributing 90% of the wine production in Provence!
Brice emphasize their success is not only because of the trendy lifestyle associated with rosé, the wine itself represent a unique style. Usually people are attracted by the lightly coloured Provence rosé which is the result of very light extraction from the skin during winemaking. The taste of the wine also is refreshing with crisp acidity, tannin is soft and usually fragrant with touch of red or yellow fruit and floral aroma. Main grape varieties includes Syrah, Grenache, Cinsault, Mourvèdre and Tibouren.
Provence could also be divided into 3 different AOP regions: Côtes de Provence, Coteaux d'Aix-en-Provence, Coteaux Varois en Provence. These 3 AOPs represent 96% of the region production.

Food Pairing
When talking about food pairing, Provence rosé has been an excellent choice. It could be a great aperitif especially during Indian summer or on the coast. It is a very versatile wine that pairs well with all kinds of cuisine. Besides seafood and lightly flavoured poultry. For Chinese cuisine, it goes well with most dishes from Cantonese seafood dishes and even roasted goose. Even the most difficult spicy dishes from Sichuan province could be conquered. This versatility for food pairing could have been one of the reasons for the success of Provence rosé wine in Asia.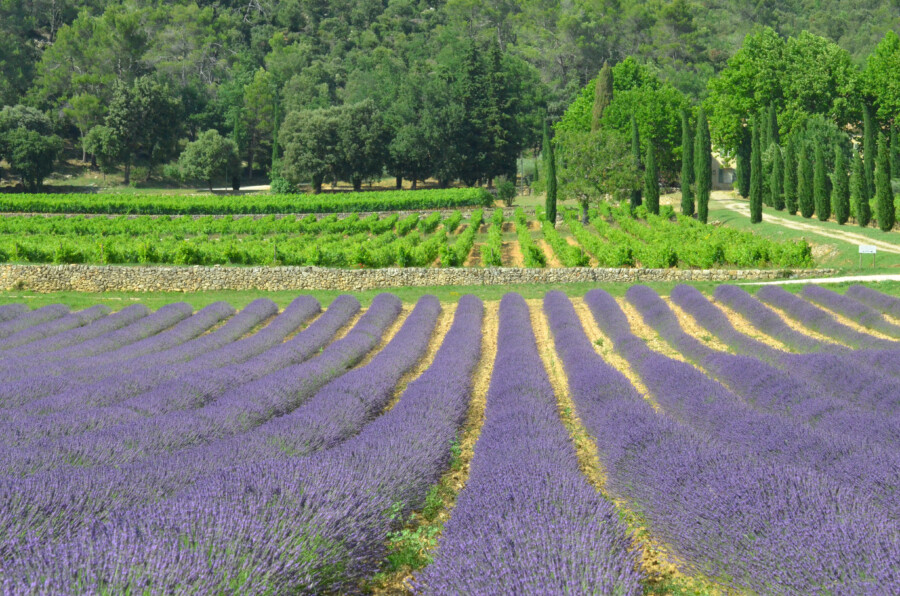 Vintage 2019 and Global Warming
In France, many renowned wine regions have issue with global warming, winegrowers and winemakers also have to adapt to the challenging climatic changes. Brice said that the changes means people in Provence have to fight for the freshness, which is the main element of Provence rosé. There are research facilities established to help winegrowers and winemakers to face the issue. Besides controlling the harvest time of grapes, they are also investigating the possibility to introduce new varieties that have better resistance to heat and they have been working on experiment for potential grape varieties. We also see more Grenache and Cinsault being planted in the last few decades back.
Vintage 2019 has been a great vintage, overall the wines shows more prominent aroma on the nose, with more intensity and complexity. The top wines also shows crisp acidity and freshness on the palate.
With the growing demands around the Global, Provence winemakers not only aim for quantity but also quality which shows the typical style of Provence that is different from those of the other rosé region. After all it is still the leading rosé producing region not only in France, but in the globe.