Jackson Family Wines is a brand of much popularity. This family-owned wine company, known for its high-end portfolio of wineries and vineyards around the world, introduce the highly acclaimed 2016 vintage wines from Vérité and Cardinale to Hong Kong. Vérité and Cardinale represent two of the most prestigious Californian wineries.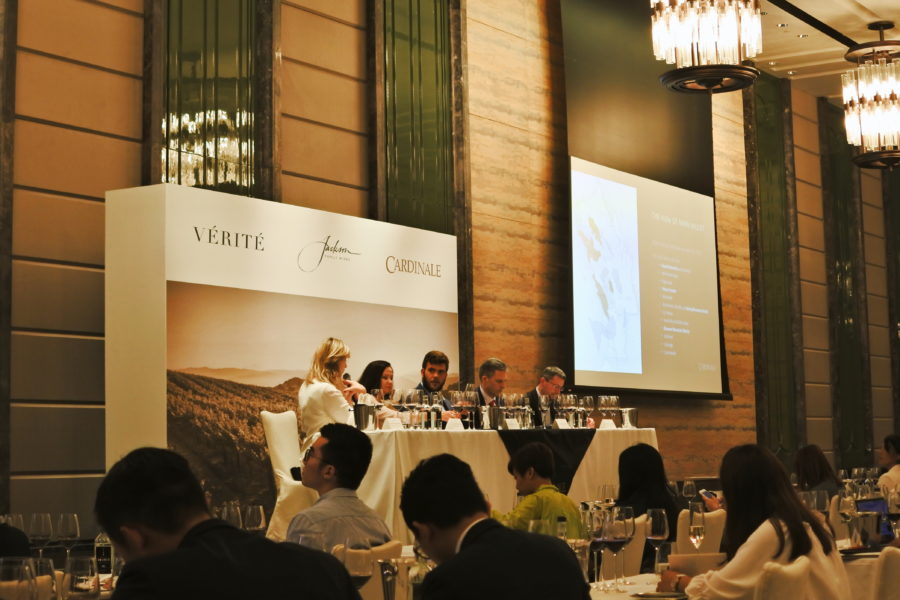 If the entire JFW group is a crown, one of its jewels is the Verite winery, founded in 1998.
The name "Vérité" means truth in French, which means that the wine produced can faithfully show the characteristics of the soil and interpret the terroirs. Vérité is located in Sonoma County, California where Vigneron Pierre Seillan carefully crafts each of the winery's three distinctive blends from a mosaic of more than 50 micro-crus.
Each year, Vérité releases three blends – La Muse (Merlot-based), La Joie (Cabernet Sauvignon-based) and Le Désir (Cabernet Franc-based). Seillan masterfully tailors his winemaking techniques and oak regimens to the personality of each micro-cru, providing him with hundreds of unique components to form the compelling architecture of La Muse, La Joie and Le Désir.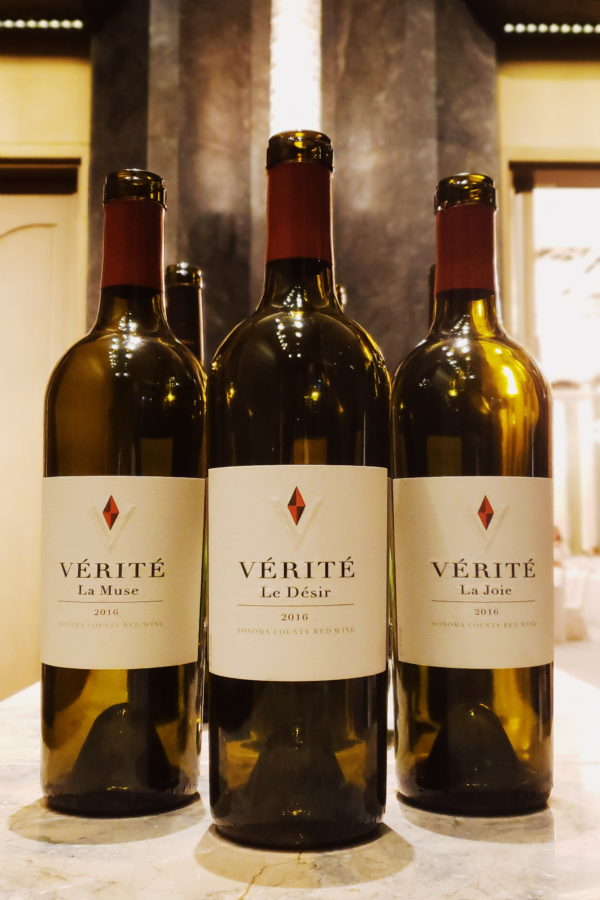 Cardinale is another jewel of the crown, which was born in 1982, with a mission to produce a singular Cabernet Sauvignon from the highest-quality vineyards in Napa Valley.
Today, Cardinale has far surpassed all expectations. Limited in production, it's a powerful and seamless Cabernet Sauvignon, with a track record for drinking deliciously upon release and maturing beautifully in the cellar.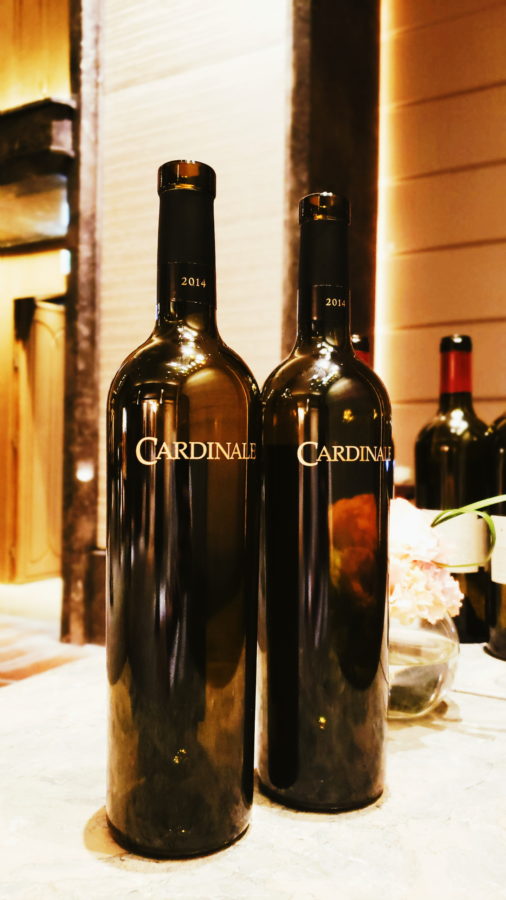 I was invited to a straight tasting of Vérité and Cardinale and was impressed by the young wines. Four 2016 vintages have very complex personalities, deep and delicate, and several 2005-2008 vintages are even more elegant, with tannins becoming much softer after aging, and delicate floral and fruity flavors that are still obvious, changing my impression on California wines in the past.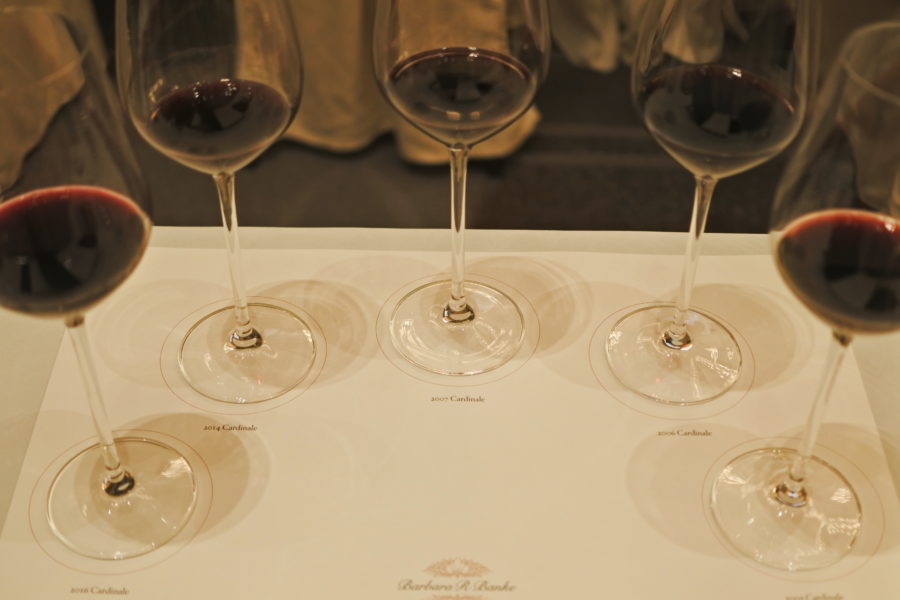 Tasting Note:
Vérité 2016 La Muse
The 2016 La Muse features distinctly fragrant aromas of black plums, redcurrant and dried citrus peel mingling with traces of leather, creme brulee and notes of vanilla bean. Black fruit, toasted cedar, and cassis form intricately flavorful layers with hints of melted dark chocolate, wild thyme, and cinnamon to delight the palate. Powdery yet firm tannins and bright acidity provide an effortless structure, while a stony minerality reveals itself in La Muse's signature lengthy finish.
Vérité 2016 La Joie
The perfect combination of striking flavours with an elegant finish, the 2016 La Joie incorporates bold redcurrants, juicy red plums, and bright pomegranates infused with fresh mint, a dash of sage and dried cloves. The wine's Sonoma provenance shines through on the palate with flavors of dried blackcurrants and warm raspberry compote. Abundant savory notes with undertones of fresh pine needles, rhubarb, fresh bay leaf, and an earthy element of wet gravel are complemented by a muscular structure with supple, refined tannins, and strong acidity.
Vérité 2016 Le Désir
Perfectly combining the aromas of crushed ripe blackcurrants, stewed sweet plums and grenadine in harmony with dried thyme, touches of fresh spearmint and delicate rose petals, every sip of Le Desir unravels complex, vibrant layers. Iron minerality adds to the ensemble of dynamic flavors and textures, as black fruit meets warm toast, vanilla bean, star anise, and fresh clove to linger after the last sip. The fine-grained tannins and acidity present an intensity and freshness for a unique finish unlike any other New World wine.
Cardinale 2016 Cabernet Sauvignon
The deep garnet-purple colored 2016 Proprietary Red Wine is blended of 89% Cabernet Sauvignon and 11% Merlot. It opens with compelling chocolate box and licorice scents over a core of black and red currants, warm plums and baking spices with hints of cedar chest and pencil lead. The palate is full-bodied with layers of cassis and kirsch flavors framed by firm, grainy tannins and fabulous freshness, finishing long and spicy.