Jasper Morris MW is always elegant, gentlemen like the wine he loves, Bourgogne. He tells stories about the wine, giving you a picture of his thoughts about this sought-after region instead of just 'criticizing'. He likes Pinot Noir and brings him to USA, New Zealand to discover new Pinot regions. Earlier we meet this Bourgogne master in the exciting events by Altaya Wines, we taste, we talk about Bourgogne.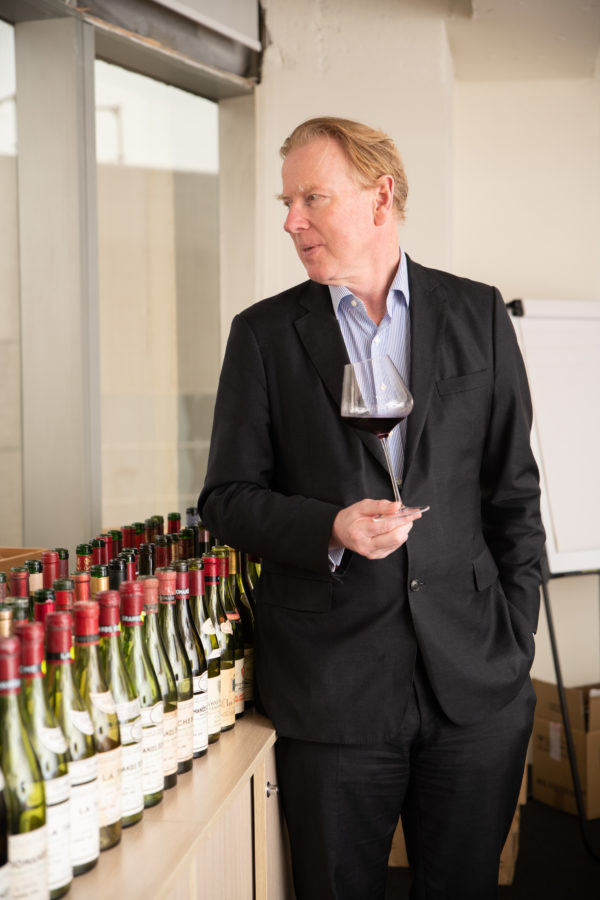 Among his books and publications, Inside Burgundy, which was published 9 years ago, is many winelovers' favourite. Crowned the Master of Wine since 1985, he remembers Bourgogne wine has never been as popular as this decades globally. At that time, production was dominated by big négociants and large domaines. With the emerging world's market, many of the wine growers, especially the new generations, has started to make their own wines to sell. There are also winemakers who collaborate with growers for small projects like Nicolas Potel or Benjamin Leroux…etc. Living in Bourgogne for the past 30 years, Jasper has witnessed all these changes, "this is a golden era for Bourgogne, and also make it more complicated. Let's not talk about the prices first, when I was studying the Master of Wine, it was far more simple with only a few major producers and was easier to manage the consistent styles of different villages, cru and climats. Nowadays, a single climats could show you various producers who share different philosophy in their wines. It becomes more complicated!" After all, Jasper still believes it is not that difficult to learn about Bourgogne wines. You just have to start studying village by village and understand the core concept which could apply to different regions in Bourgogne. Isn't it like Bordeaux? Only Bourgogne is much smaller in size and accommodated with so many winemakers and terroirs.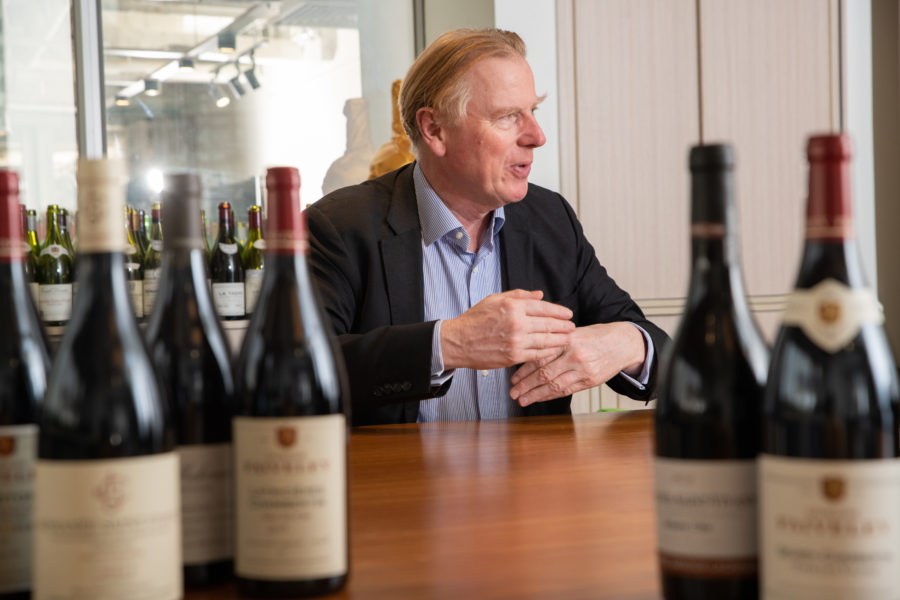 "In Bourgogne, attentions to every single detail is much more important than to upgrade your equipments!"
Large vs Small Producers
Many French wine regions has taken much evolution especially in winemaking technology. But in Bourgogne, people are less excited with new technology, and keep on with the traditions, open top fermentation tanks, slow and vigorous sorting tables…etc. Large domaines are modernized to bring up efficiency. But small producers still make outstanding wines by sticking to traditions. Jasper said, "Bourgogne is different to other regions. Small vineyards does not need much machinery or technology, they only need attention to every single details. Understanding the terroir of different parcel, climats is more important, especially to make the right decisions during harvest. Details like grapes sorting, decisions in winemaking, extractions, use of oak…etc. Attention to details is even more important than to upgrade the equipments." New technology helps winemakers to make better decisions, like the weather forecasts, but experience is as important in the field.
Vintage Evolution
Not only the market changes after entering the 2000s era, the weather changes as well! During 2010-2017, Bourgogne has experienced the greatest rally that a wine region usually have. Jasper fell for Bourgogne because of a bottle of 1966 La Tâche and met his wife because of wine. Living in Bourgogne, he understands the changes of climate in recent vintages. 2012, 13, 14 had been disastrous for Bourgogne especially in the Côte de Beaune because of the hailstorm. In fact, the small crops did not mean bad wines, talented winemakers still made beautiful wines but in small quantities. 2015 has been back in normal but the spring frost in 2016 has brought another nightmare to Bourgogne with extremely small harvest. "Even the harvest was small, the wines are great! If you could still be able to buy some, pick the best producers patiently! 2017 is generous not only in quantity, but also in quality, I would say good to very good vintage for Bourgogne." We did a 2017 tasting earlier this year with some barrel samples shipped from Bourgogne. Our panel has the same view as Jasper.
Outside Burgundy
We are lucky to meet Jasper again after this interview when we went to Central Otago, New Zealand in the early year. The Bourgogne master was invited as a guest speaker, sharing his view on the development as another important Pinot Noir region of the world. Jasper feels so exciting about new Pinot region like Central Otago and commented that it was not easy to find great terroir for Pinot Noir. In order to make the best wines, local winemakers should focus on to reveal the best of the terroirs instead to imitate Bourgogne. We cheered for the great variety of Pinot Noir, and that was how people who loves wines met up again on the other end of the earth, wine connects!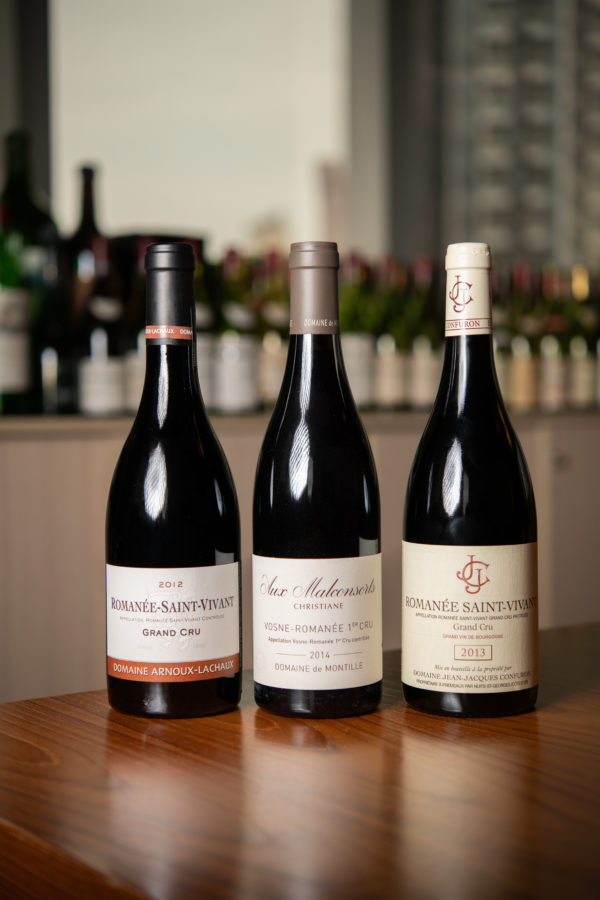 In Côte d'Or, 2012, 13 and 14 vintage is less disastrous comparing to Côte de Beaune because of the hailstorm. Vosne Romanée produces some great wines from the top climats.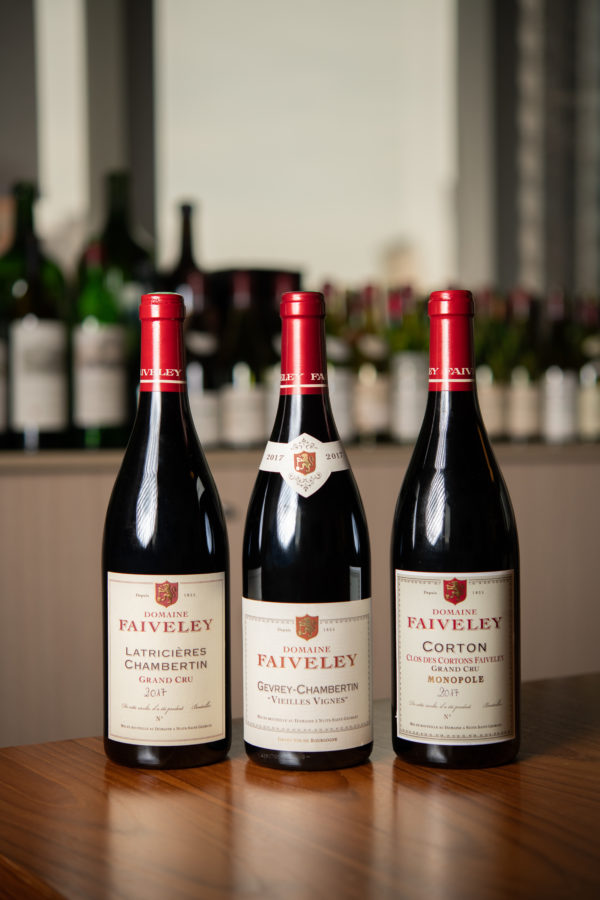 2017 vintage is not only generous in volume, quality is also superior! The barrel samples of Domaine Faiveley really show huge potential.