What do you remember in memory of youth?
The memory of youth is after all not always so beautiful, right?
Since girlhood, acne has been a problem that troubles us at all time.
Girlhood has been far away from me though, I still suffer from acne and skin problem due to bad weather condition and busy work. At its worst, acne can even be described as "fall and rise". Under the circumstances, I tried a variety of anti-irritation and soothing skin care products, and I actually really found a good one!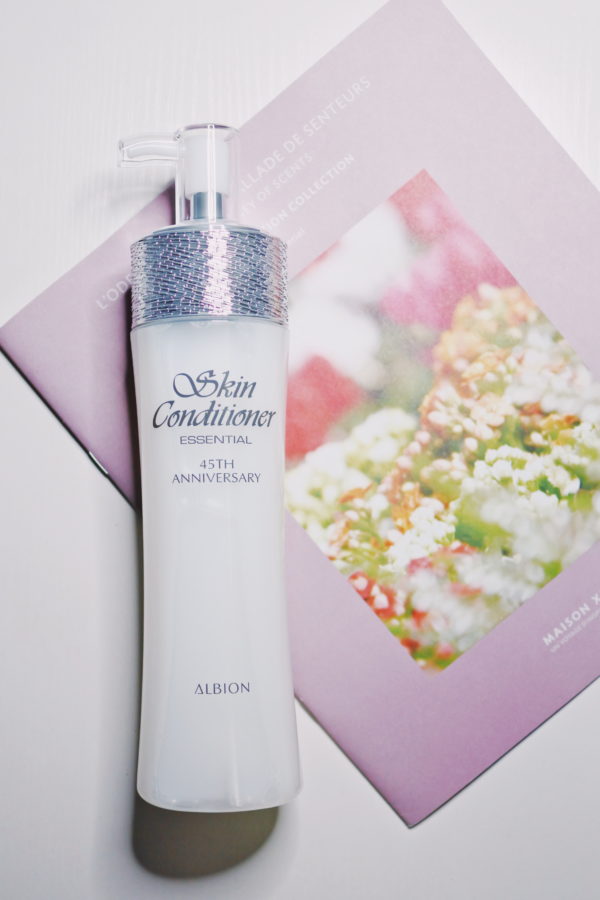 Skin Conditioner Essential, Albion's most iconic lotion that boosts the skin metabolism as well as self-recuperative ability and regulates cell renewal, promoting healthy skin that is less prone to breakouts, irritation and dullness.
Albion has been the leading manufacturer of premium cosmetics since its establishment in 1956. The brand have been providing us with a variety of high quality and efficient skin care programs, among which the Skin Conditioner Essential is undoubtedly the iconic product of the brand!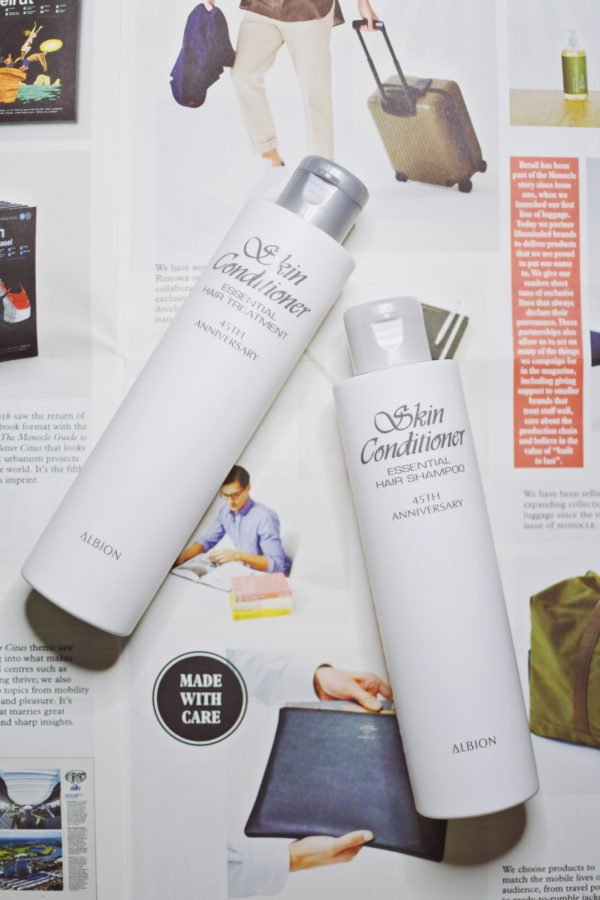 Formulated with Job's Tears extract which Albion specially cultivates in Hokkaido, which is a healthy ingredient for skin, it can help beautifying and whitening skin as well as getting rid of acne. It catches the best moments of skin and regulates all the problems which give rise to less perfect skin.
And there are 2 ways of restoring problem skin to a healthy condition with the Skin Conditioner. It can be used as a toner after cleansing: gently pat your entire face to allow full absorption. Or it can be used as moisturizing masking purposes: soak a paper mask in Albion Skin Conditioner Essential and leave on skin for 3 to 5 minutes.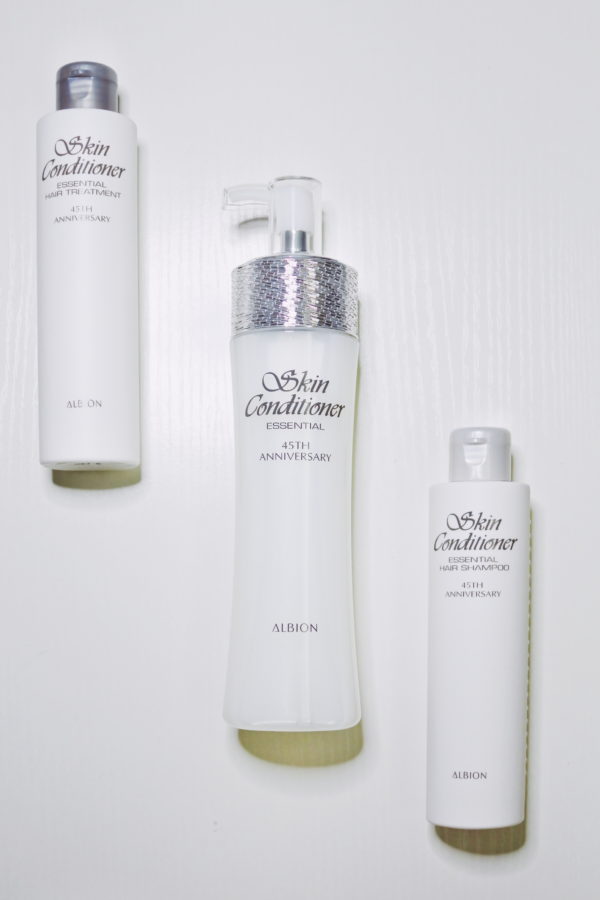 To Celebrate the 45th anniversary of ALBION Skin Conditioner Essential, ALBION launches the limited 45th Anniversary Skin Conditioner Essential Set, including the Skin Conditioner Essential, Skin Conditioner Essential Shampoo and Skin Conditioner Essential Hair Conditioner.