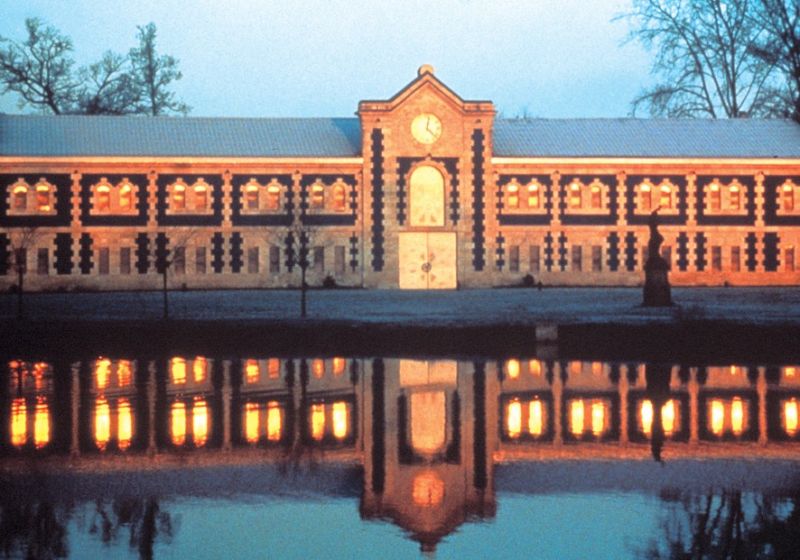 2013 marks the 8th edition of Château d'Arsac's special cuvée 'The Winemakers' Collection', a wine under AOC Haut Médoc completely elaborated by a guest winemaker from around the world.
Ntsiki Biyela, the first Zulu female winemaker from South Africa was chosen by Philippe Raoux (d'Arsac's owner) to create this year's production that he relates to as the 'Optimist' cuvée due to the disturbing weather conditions encountered this year.
Cru's Bordeaux correspondant, Brinda Bourhis, met with and Ntsiki Biyela just a few days after the end of a rather stressful harvest…


Where did the Winemakers' Collection concept originate from?
Philippe Raoux: In Bordeaux we focus so much on the vines, terroir, soil etc rather than the winemaker. This collection is a way of giving the winemaker a key role (like the main actor in a film – an industry that is reflected on the labels of these wines)
In the past we've had guest winemakers like Michel Rolland, Eric Boissenot from Bordeaux but also Susana Balbo from Argentina and Andrea Franchetti from Italy.
I'd like to add, that this collection shows that wine is a cultural product that unites emotion, techniques and culture, like a work of art. Unfortunately, strict French laws (Evin law that limits the communication on wine) portray the contrary.

How does it work?
Philippe Raoux: In November, the winemaker selects 10 hectares among the 54 hectares of Haut Médoc that will produce the special cuvée a year later. He/she then comes back just before the flowering to confirm their choice. For those who are not too far, they make several visits before the harvests, for the others the team at d'Arsac keep in touch via Skype and video conference. The winemaker is free to vinify and blend the wine using his or her own methods – to bring out the creator's style.
What are your first expressions of this vintage?
Ntsiki Biyela: It was a tough one due to the weather, but a great challenge. In South Africa we are lucky not to have to fight against rot and worry too much about the climate. So I actually admire Bordeaux winemakers for the efforts they need to make in vintages like this one. If I was asked to make wine in Bordeaux again I would certainly accept!


30,000 bottles are produced every year of the Winemaker's Collection
A case of 6 bottles of the Collection is distributed in China by SHANDONG WEIFANG RULIN WINE CO., LTD (approximate retail price 10,000 RMB)