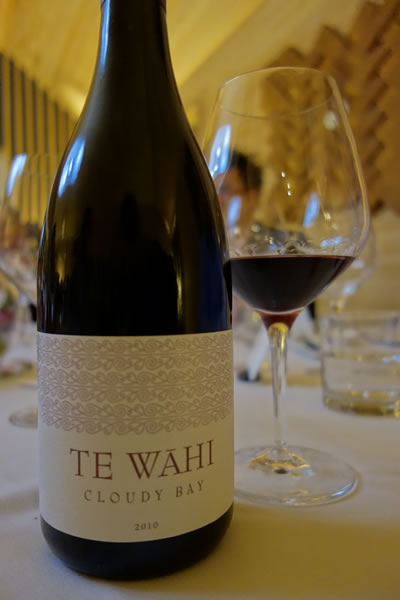 Earlier this month, we were invited to visit Cloudy Bay in Marlborough to look around their winery and vineyards, and to join the annual World Pinot Noir tasting.
Through based in Marlborough, Cloudy Bay didn't stop exploring the different terroir and new regions in New Zealand, in 2009, they started sourcing the best grapes from Central Otago, to make a new cuvee of Pinot Noir outside Marlborough. In this event, the chief winemaker, Nick Lane, reveal this new Pinot Noir from the central Otago, called "Te Wahi". Only 1,000 cases were available.
After tasting the new "Te Wahi" 2010, we think this Pinot is quite different to the original Cloudy Bay Pinot. It shows more concentration and structure, with attractive aroma and palate. It is still very young at this moment, but shows very good aging potential that could last for 10 more years. As we have observed in previous years, the pinot from New Zealand is getting better and better, especially those coming from the Central Otago are gaining more popularity.
 We will have more details on this new Pinot and the Cloudy Bay Pinot Noir tasting event in the coming issue of Cru Magazine. Stays Tuned!