To me, Michael Wong is, above all, an artist. And oftentimes, when describing Michael Wong, what follows is a slew of other roles in brackets following the title of "artist" – musician, designer, pilot, husband, father, etc. Wong's latest foray is a collaboration with luxury watch brand, Bremont, where he has designed his very own wristwatch, but to him, it's all just a part of life, "I hope to someday build a nest-like hideout for my family and I – a space where I can work hard and play hard, and also use to enjoy time with my friends," says Wong.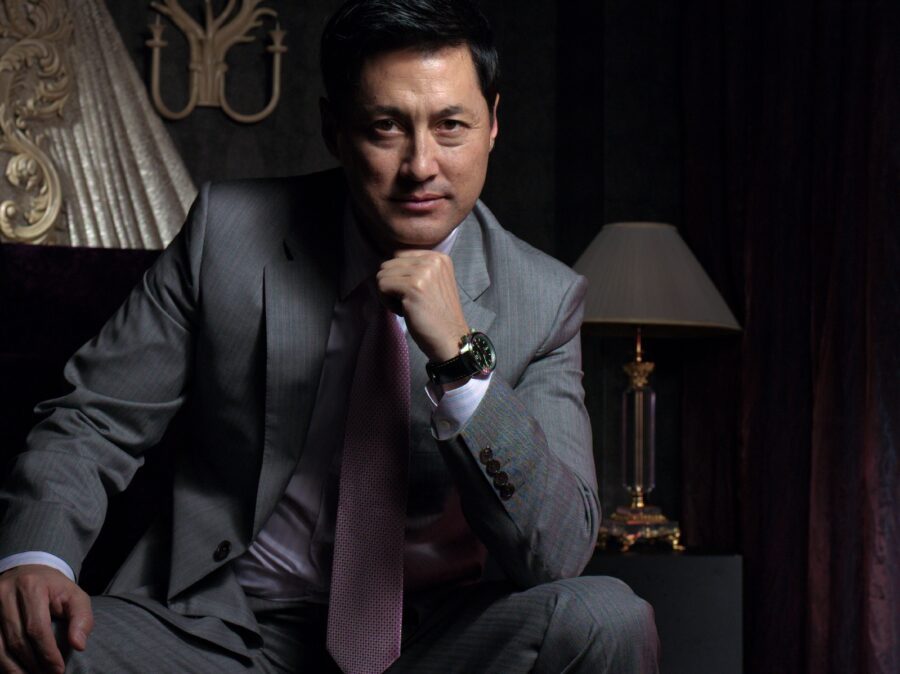 Building a Foundation
The past few years have seen Wong really enjoying life – from drinking the best wine to producing a jazz CD, collaborating with brands, and learning to operate a helicopter, it all seems to be merely fun and games for the actor, when in fact, it really is a foundation of sorts, whether for himself or for his kids. "Is working 24/7 a good thing? I personally don't think that's healthy, though on the other hand, all play and no work isn't a good thing either. I believe it's all about balance – for example, I've cut back on drinking recently, not because I grew tired of it, but because I love it too much. I won't drink just anything now – I'm looking for quality, not quantity," says Wong. "As for what I'm pursuing now, it's everything that I love. When you stumble upon something that has potential to be developed, you naturally wonder how far you can run with it. And to maintain this thought process, it's best to incorporate these interests into your life, to make it a part of you, inseparable. Having worked with different brands, I've noticed that their success all started with a passion, which was later developed by following generations and successors. Knowing where I stand and what I believe in, I am also quite perceptive to the market's needs, and with the experience that I have gained, I hope to one day create my own brand, something I can infuse my tastes and philosophies into. With the huge potential of China today, and through the success of American brands like CK, I'm thinking, why can't we do something like that too? This foundation that I'm building is not just for me, but for the future generations of my family. I admit, it's not easy, but how will you discover your potential without a bit of challenge? Overcoming obstacles is a strong force and motivator, and keeps us young and our brains active. Every time I fly a helicopter, I feel so young, exhilarated, and recharged. I feel like a kid who believes that anything is possible!" Wong's face lights up with joy, speaking with his whole body and carrying a grin of a little boy, while his eyes emanate the confidence and strength of a man.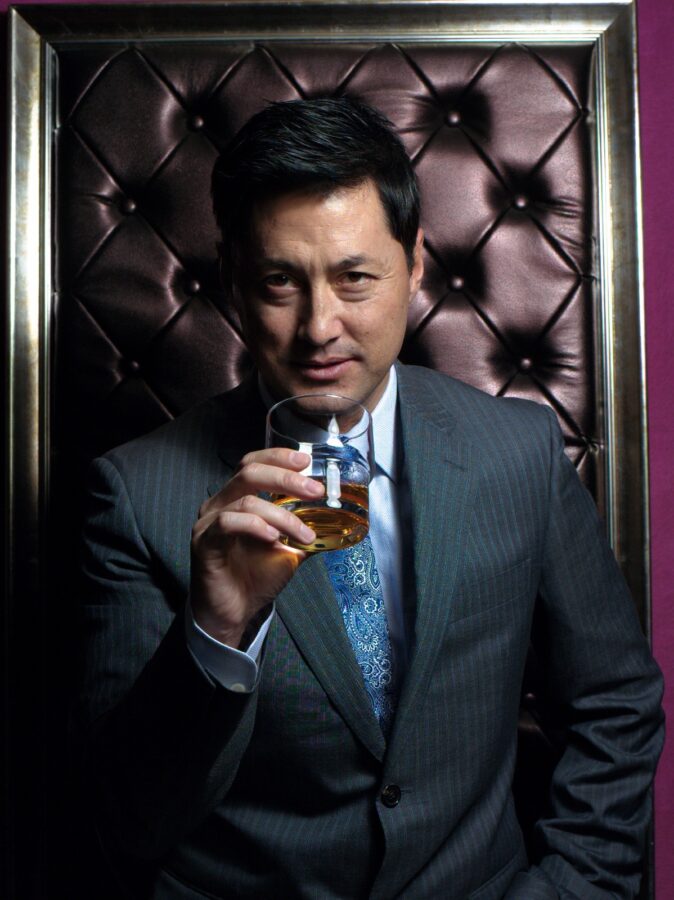 Enjoyment
The ever-busy Michael Wong has just finished a collaboration with Bremont, designing a watch using helicopter materials. For an aircraft lover such as Wong, it's easy to see why this project piqued his interest, and with the upcoming 100th anniversary of aviation development in Hong Kong, Wong's ties to the city are also fittingly apparent. The best parts of the experience for Wong, though, are the friendships that have grown from his love for flying. "The founders of the brand, Nick and Giles English, are both pilots. Why then, did two English brothers use a French name for their brand? Apparently, during one of their flights, the brothers encountered an engine problem and were forced to land on a farm in south of Paris. They met the owner of the farm, and learned that he was also a wartime pilot, so they decided to honour the owner by naming their brand after him. I also met Nick and Giles as a pilot, and was able to take them on a helicopter tour of Hong Kong. We became very good friends and decided to produce this watch," explains Michael.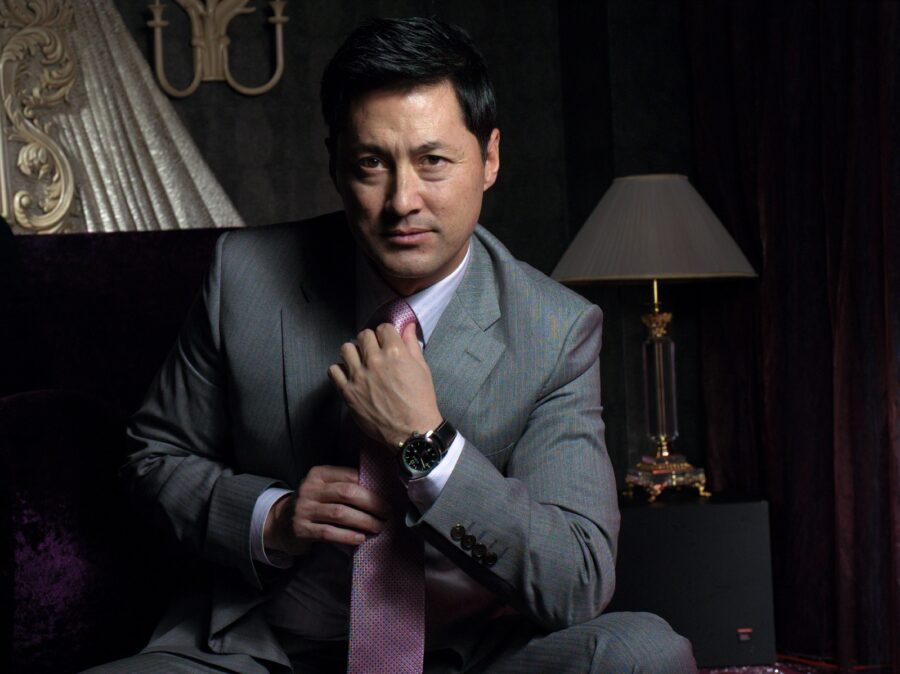 "What were your philosophies or inspirations going into the design of this piece?" I ask. "I believe that regardless of anything that you do, you absolutely can not forget the heart. The excitement, thrill and cautiousness that I felt on my first helicopter flight – I really hope that I will be able to hold on to that feeling until I'm 70. I often notice that others are quick to forget their initial emotions about certain things when everything is going well in their life – to forget the original intention for anything sort of makes everything else meaningless, don't you think?" Wong picks up his glass of red wine and clinks it against mine, then downs the entire glass. Returning his glass to the table, he says, "Life is like drinking a glass of wine – it's all about balance. Without family or friends to enjoy it with, even the best wine won't taste any good. On the other hand, drinking too much is just a waste – wine should be savoured and enjoyed, not to be used as a numbing agent when things aren't going well, because at that point, nothing will really taste very good at all."
With a set of philosophies and beliefs as firm and positive as Wong's, the future seems as bright as ever.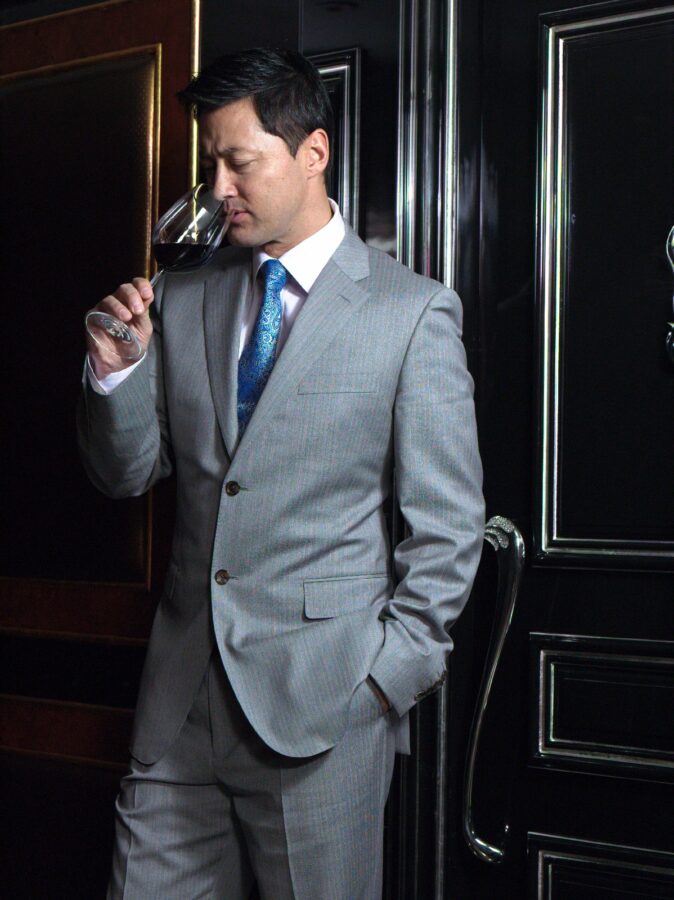 Image: Dennis Yong
Wardrobe:  Kent & Curwen
Venue:  Dada Bar+Lounge