The Perfect Wine for the Summer
A glass of deliciously chilled, fragrant wine with a rose petal-like colour: this is exactly what you need when temperature raises. Rosé wine is immediately seductive but there is more to discover behind the label of French pink wines.
Provence is the landmark of rosé wine in France. The reason for that cannot be ignored for too long: in Provence, rosé is the wine you must have in the summer. Indeed, the region includes the Riviera, the beautiful coast along the Mediterranean Sea where French people love to spend their holidays. A glass of rosé has been a must-have for decades in all the bars and restaurants of the area and this phenomenon has encouraged Provence to emerge as a reliable source of easy-to-approach wines that can be enjoyed on any occasion.
If most rosé wines are blends of noble grapes such as Grenache or Syrah, Cinsault always plays the leading role, thanks to its succulent raspberry flavour.
The quality of Provence wines, however, would never have achieved recognition without the expertise of Provence producers. Their technique is specific and focuses on quality. Rosé is never an off-product of red winemaking.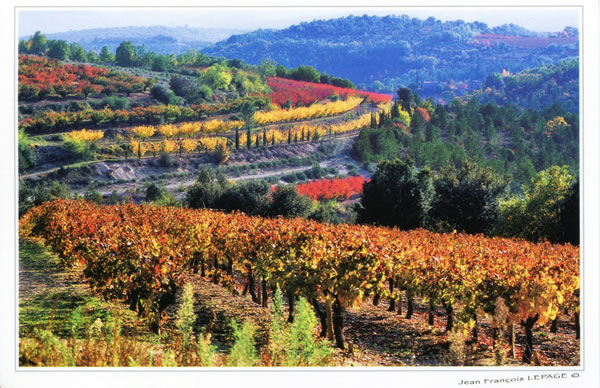 Hidden treasures
For connoisseurs, there are a few places, in France, where rosé can achieve perfection, such as Bellet or Bandol. Bellet, a small vineyard near the famous city of Nice, is one of the most sought-after rosé wines, because of its limited availability and its reputation for high quality. In Provence, the vineyard of Bandol benefits from an exceptional situation, as it overlooks the bright and blue Mediterranean Sea. The wines there, have a distinctive character that comes from Mourvèdre, a grape variety with strong affinity with the warm and dry micro-climate of Bandol. The result in the glass is a generous wine with long-lasting red fruit flavours.
A world of pairings
Thanks to their delicate and fragrant fruit flavours, Provence rosés are a perfect match for seafood such as crab meat and shrimps with saffron. More serious rosé wines such as Bellet or Bandol fully reveal their intricate flavours with scallops or pork. Chilli sauce also works well with these wines.
The future of rosé
With such diversity, rosé wine benefits from a wide commercial audience, including women and younger, less involved consumers. But its success strongly depends on climatic conditions as rainy summers usually mean a drop in consumption. Drinking rosé is definitely less formal than drinking serious red or stylish white wine and yet, it is a delicious and very enjoyable experience. Once you have started, you will never stop!