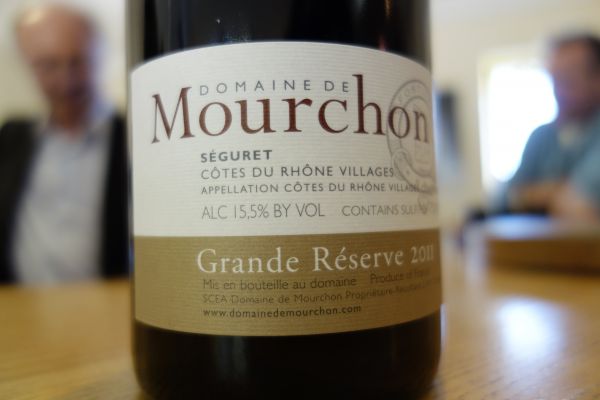 GRENACHE CRAZY…is the mood I went the day Hugo Levingston told me his story about music, wines, freshness and altitude.
What does make a wine…? Or take a wine to becoming « Extra » good…maybe when experiencing tasting it with the very wine-maker, or being entertained by some unique storytelling lines.
Imagine the 90's are about to end, you are almost 40 successful and getting ready to operate an un-expected major switch in your life, shifting from being a world-class photographer touring with rock bands like U2, to become a wine-maker in SEGURET…
Hugo Levingston did during 40 years, everything but wines. Since 2000 it's the complete opposite.
With his family he delivers what its 20 acres grounds has best on offer…beyond appellation wines…Grenache, Syrah, Cinsaults…
Having a Scottish father in law, named after Mc Kinlay…former business man about to retire won't help him to blending Rhône Valley wines… but more brewing malt; you're being wrong…
Until you are being explained that MR Mc KINLAY s wife was once owner of a hotel…OK…in Scotland…OK…AND being fond of vacqueras…Ok LA ! We are getting there.
So when time to retirement came it was also time to escape the glamour of the Scottish weather…the clan Mc Kinlay aimed at a sunny place, away from the French Riviera but next to Luberon…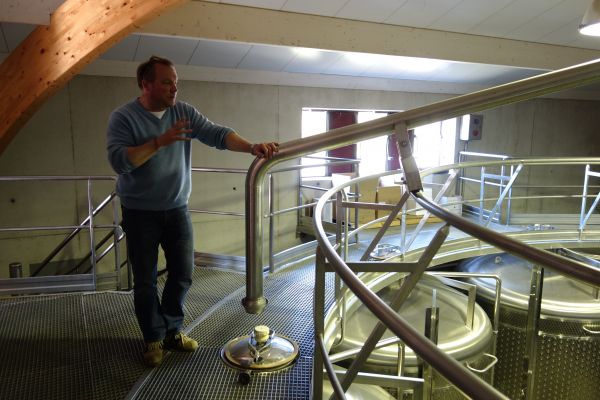 Ending up purchasing MOURCHON to settle down, and do business again…can't help much when you are a business to keep doing business even when retired…BUT PLEASANT Business pleasure business.
…When Mr. Mc Kinlay purchased the 20 hcts of plots of domain de Mourchon in 1998, Hugo was still far from becoming a winemaker, the domain had no cellar, no facilities just PLOTS…
MOURCHON where is this place? It is in Seguret is a "picturesque" village lying on a three layer cake composed ground just facing the Mont Ventoux; or let put it that way, you are lost one hour away from Avignon, and still two hours' drive south from Lyon.
On one vacation day, away from tours, and London causalities …in Mourchon, Hugo had to drive the tractor in emergency, it's very former pilot flipped over and severely injured himself…Hugo took the wheel and never released it ever since.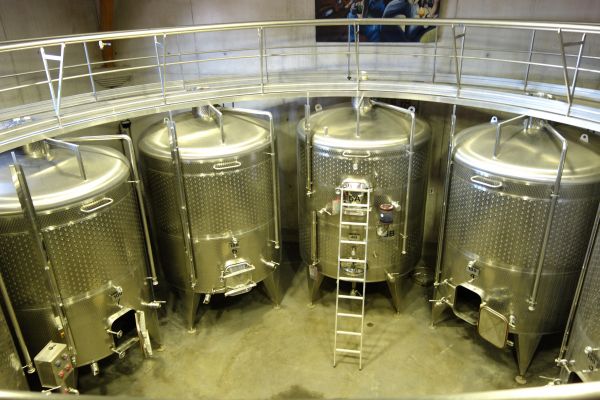 Perfect timing, touring with bands was a routine he wanted to give up, since he was also to become father.
Hugo & family did left London behind to embrace new green and outdoor styled life.
The terraced hillside vineyard, averaging 350 meters of altitude, is based mostly on clay and limestone which combined with micro-climate, gives the location a terroir of outstanding quality.
OP wise everything is done and run with organic techniques…the cellar uses gravity technologies to respect the baies…resulting in very expressive wines…freshness & altitude could be two words to describe the concentration of the reds.
Mourchon also does rosé; they do also the "Family cuvée". It is a family business, and more a family happy venture.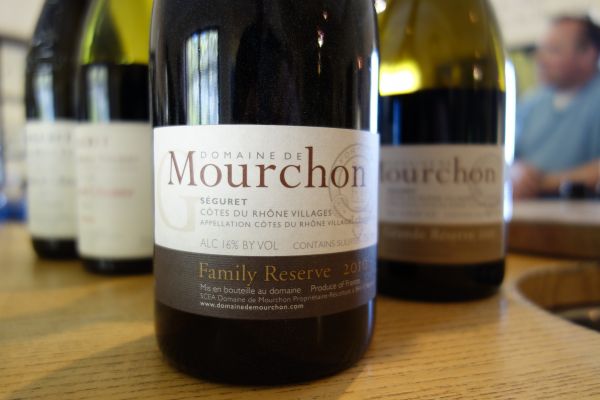 Soft Powered wines licorice and white pepper flavored and long lasting finish with a salty twist that can make the wine a bit crispy…it's super nice, very available in HK, (check Watson's list to go MOURCHON Grande reserve and or Tradition)
In case you still have doubts regarding small Rhône appellations, Jeb, Robert, Jancis did scored the juices…What are you waiting for?
In case you travel the region, you should stop in Seguret, and climb the hill till you reach and try Mourchon wines, plus the neighbor's ones. Plus lot more to experience besides wines I will let you know asap.

More info's about Grenache & Rhône the lonesome cowboy Cépages:
http://www.facebook.com/grenachesymposium
http://www.grenache-association.com/