The Rhône Valley may not be the first choice for wine tours, but their wines are certainly highly appreciated and are collected in every serious connoisseurs' cellar. If you end up in the Northern Rhône wine region, I suggest you to visit the Cave de Tain visitor centre located right in the heart of Hermitage.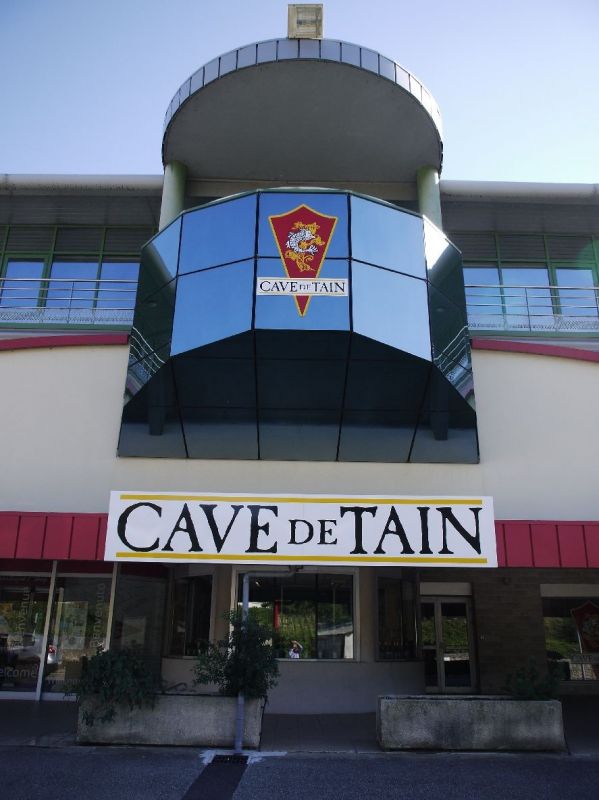 Cave de Tain is the largest and most famous cooperative in Northern Rhône Valley. For those who are not familiar with cooperatives, cooperatives are farmers or growers jointly formed companies to make wines on behalf of them and also may deal with marketing these wines.

"Hang on?" You would say why do you recommend a coop in a fine wine region? There are several reasons. It locates right in the town of Tain l'Hermitage next to the foothill of the famous Hermitage. This granitic hill spans out a plot of 137 hectare. Cave de Tain is the starting point for a number of trails around this region. If you walk through these trails in the afternoon, you will find bright sunlight shines through rows of Syrah which is densely planted on this south facing slope. You will also find it getting more windy and cool as you walk up all the hill towards the Chapelle Saint-Christophe. Because of this strong Mistral wine, vines are trained upwards by wooden posts in order to get protection, also to get a higher fruit zone as the grapes clusters concentrate towards the end of canes.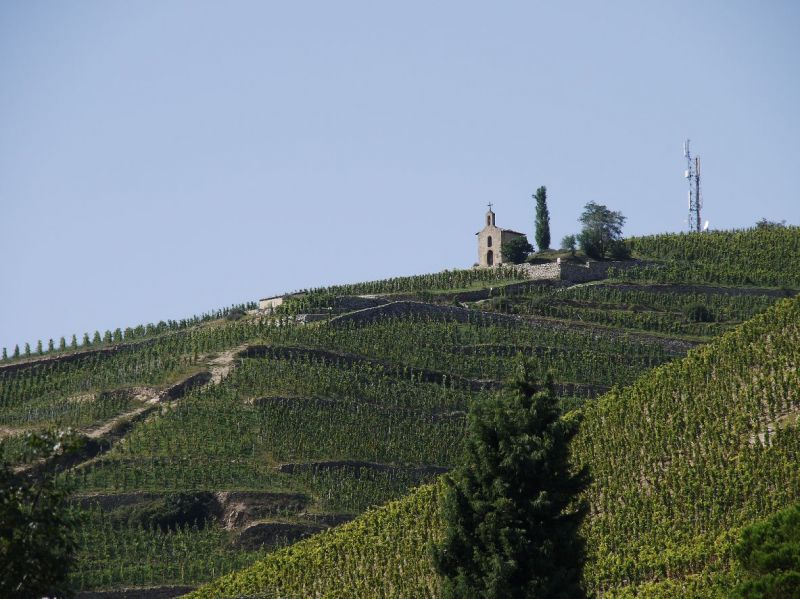 The coop members will send their harvested fruits according to their booked schedules. Grapes will be sorted and graded into batches. Cave de Tain has a wide product profile ranging from bag in a box bulk wines to high end single vineyard old vine selection cuvee. They are also responsible for vinifying and bottling of around 70% private label wine from the region which end up on the supermarket shelves around the world. Point to note is that these grapes are mixed together and vinified with minimum manipulations. A good vintage will deliver good consistent wines with great value for money but a weak vintage cannot be saved by clever wine-making skills with individual domains. It is important to understand the importance of vintage condition when buying these coop wines.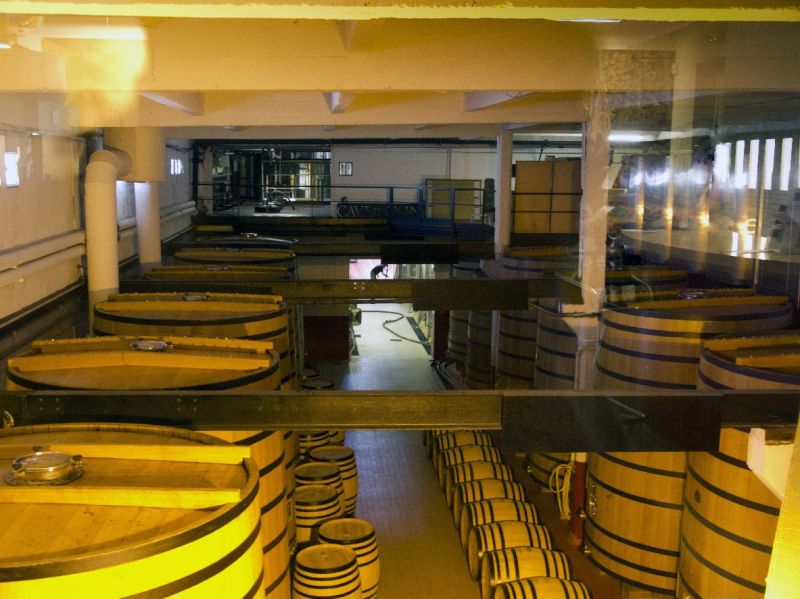 Cave de Tain also hosts a visitor centre "Fief de Gambert", named after their Gambert de Loche vineyard on the hill of Hermitage. The great news is most of their staffs speak some English. They will hold regular tasting of these wines. Apart from Côte-Rôtie, they have got members from all major appellations in the region starting from refreshing Saint-Péray sparkling, lean peppery Crozes-Hermitage, savoury and structured Cornas and finally the age worthy Hermitage. You might encounter some rare sweet Hermitage white wines – Vins de Paille, in which Marsanne and Roussanne are harvested and dried on straw mats for at least 45 days. This drying process desiccates the grapes and concentrates their sugars and acids.

After finishing your walk and wine tasting, it is worth to pay a visit to some chocolate factories around the area as chocolate is another famous delicacy from Hermitage.
www.cavedetain.fr