Direct from the vineyards, Cru magazine's Bordeaux correspondent Brinda Bourhis reports on the 2013 harvests that have just recently got underway.
Chateau Malartic Lagravière, Grand Cru Classé Graves
Séverine and Jean-Jacques Bonnie, who run with their family the prestigious Grand Cru Classé of Graves estate Chateau Malartic-Lagravière give their first impressions on the harvests of the whites that began just this week on Thursday 26th September.
"Our team started picking the white grapes this morning. The weather was great with a light wind. For the moment we are on the first selective picking on certain plots of Sauvignon and will leave the others to fully ripen.
Looking back at the vintage's growth cycle, despite a cool, overcast, rather wet spring, flowering went well and was uniform, even if it was relatively late.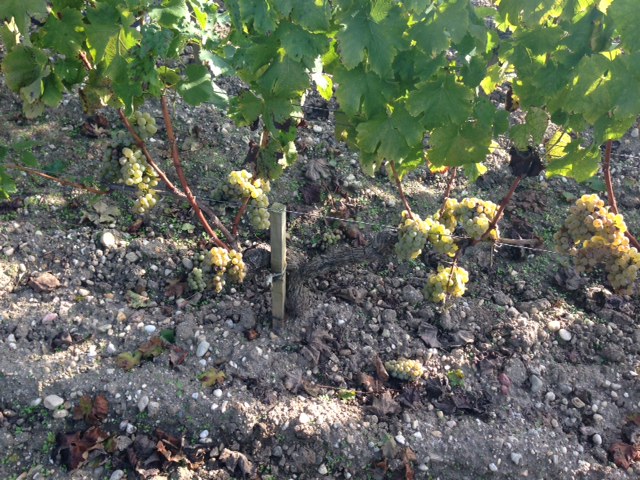 Fortunately the summer period began with a turnaround in the weather. July and August were splendid, with high temperatures and not much rain. These two months allowed the vines to catch up a little, but the start of ripening was still fifteen days later than in a classic vintage. Conditions were, however, good and the start of ripening was fast and fairly uniform. The end of August and early September saw two rounds of leaf removal and some thinning in order to even out differences in degrees of ripening and to improve air circulation, thereby reducing the risk of rot.
This will enable us to maximise the chances of obtaining optimal ripeness, despite a late harvest.
After a full day picking in a meticulous manner, we can confirm that the grapes are very aromatic, the skins are ripe and refined.
Well it's just the beginning, and we still have the rest of the whites and then the reds to pick a little later. So all we can say is that we will have several busy weeks ahead of us, but with a committed team we are confident that all will go well"