由零開始 – 香港專業品酒師協會
Photographer: Alvin Luk                  Venue:   Le Moment
Today, whenever you step into any starred fine-dining restaurant or hotel, you will find a brisk and energetic sommelier with a pin of grapes on their jacket, serving the wine elegantly and recommending you wines for your precious dinner. In the past, foreigners dominated this profession, but now there are lots of new faces and local sommeliers who are well-trained. Thanks to the Hong Kong Sommelier Association (HKSA), we are pleased to talk to the Chairman, Mr Nelson Chow and Vice-Chairman, Mr Edwin Chan about the past and future of HKSA.
今時今日,在香港踏進不同的星級 Fine – dining 餐廳或酒店,都會看到一位精神抖抖、心口掛著一串葡萄襟花,時而優雅地為客人奉上葡萄酒,時而跟客人談酒論菜的酒侍或專業品酒師。專業品酒師從最初以外國人為主,到現在有一班華人的專業品酒師,也有行多年青人不斷加入這行業,有這樣的發展,當中有賴一個非牟利的專業組織 ﹣ 香港專業品酒師協會。我們《釀.生活》很高興能跟現任主席周國明先生(Nelson Chow)跟副主席陳怡和先生(Edwin Chan)詳談該會的過去與未來。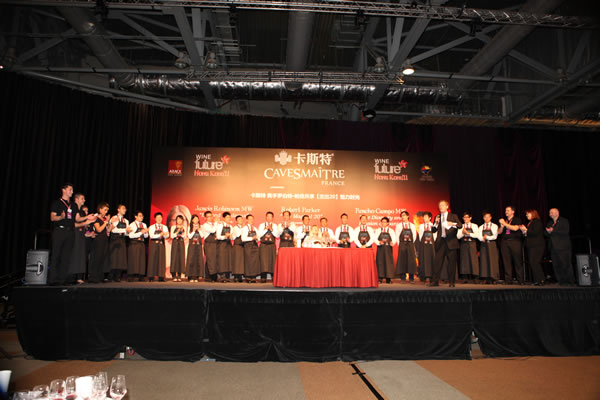 Back in the 90's, the association was just a wine club formed by local F&B professionals for fun, which was not very well-organized and without any objective or goal. In 1997, Nelson and some other wine professionals formed a more organized association that provided a professional environment for the sommeliers working in Hong Kong. At that time, sommeliers were mostly foreigners; the Chinese who were familiar with wines were mainly the experienced managers working in "steakhouses" and prestigious restaurants. The Hong Kong Sommelier Association started with some regular meetings, social activities and sharing of wines and news in the industry. The group at the time consisted of less than 20 members.
早在90年代初的品酒師協會大概只是一個行內酒友的集中地,舉辦一些聯誼的活動,沒什麼組織性,更慢慢沉寂下來。直到1997年,Nelson跟其他幾位老行尊希望有一番作為,把這會重新動起來。當時的確沒有太多的餐廳會有品酒師這職位,就算有都大多由外國人擔任,而餐廳內對酒有較深認識的人都是一班有經驗的扒房經理。開始的時候只有十多二十人定期舉辦行聚會,聯誼以外也分享心得,吸引一班同業一同參加會的活動,於是香港專業品酒師協會正式成立。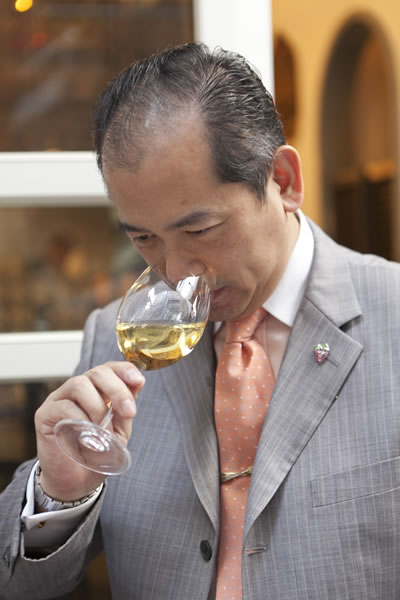 At that time, the wine industry was not that active, and the demand for professional sommeliers in restaurants was not high either because of the economic recession during the 97'. However the committee of the HKSA had never given up but worked hard to expand to a group with 50 members; and they were even able to join the international organization of Association de la Sommelierie Internationale (ASI) in 1998 as the third Asian member after Japan and Korea. They had gained more and more exposure and had also established a professional image. As such, the direction of HKSA became clearer – to promote the industry and to maintain high quality of the profession.
在那個時候,酒行業沒有今天發達、餐廳對品酒師的需求亦沒有今天殷切,而且正席金融風暴,行業的士氣十分低落。但是一班籌委的堅持,發展成約有五、六十人的規模。而且更於1998加入國際品酒師協會(Association de la Sommelierie Internationale),成為亞洲繼日本及韓國後,第三個亞洲區會員。會務的方向也開始有所改變,為了提高同行的專業質素,協會舉辦一些相關的訓練課程,對外也爭取多一些的曝光及活動以提高知名度。全賴他們一直堅持,經過最艱難的創會時期。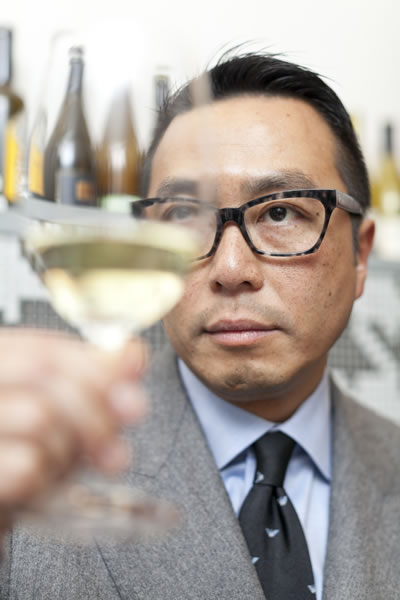 Undergoing the toughest time, this NPO gained more resources and started to develop a set of professional training and assessment system for sommeliers in 2004. Edwin mentioned that there was so little formal wine training in the market, so most of the sommeliers were from overseas who might not have any qualification. The HKSA, as a result, spent a few years to establish the training courses and assessments for different levels, and classification of sommeliers into different classes. The whole process took four years and everything was finalized in 2008. 42 professionals going through examinations and assessments under the system became the first group of certified sommeliers under the HKSA. In 2009, the HKSA announced to the public about the registered system and the first group of sommeliers certified under the association.
到2004年左右,他們為了更加確立本地的品酒師資格,便著手建立一套考核的制度及相關的訓練。Edwin憶述當年並沒有今天那麼多的途徑去正統地去學酒,大部分都是以外國人為主,舉辦的機構也少之又少,例如Sopexa,所以他們花了幾年的時間去建立所有的專業訓練內容、考核機制,各級的品酒師資格內容等等。直到2008年才確立整套制度,開始對現有的專業會員進行考核,共有42位成為認可的品酒師。2009年正式對外宣佈整個有系統的專業認可資格的各樣流程,及第一批乎合認可資格的專業品酒師。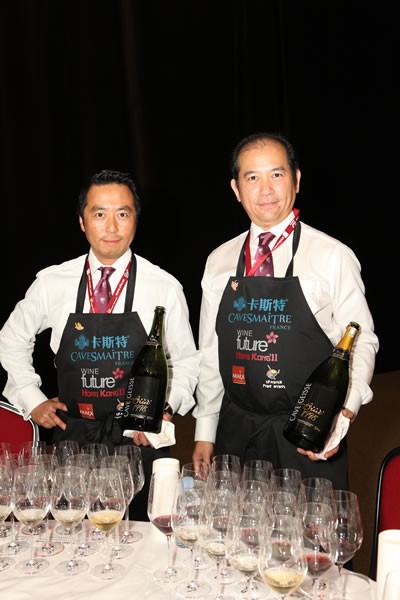 Collaborating with VTC, they started to provide more wine training and certified courses at different levels for the F&B industry. Nelson and Edwin emphasized that these trainings are different from other wine courses provided in the market now. Their training is more tailor-made for professionals who want to become sommeliers. Besides learning wine knowledge, they will have to master the skill as a sommelier, which includes wine serving, wine selection, wine marketing, cellar management and food and wine pairings etc. The professional members of the HKSA consist of the following levels: professional Members – for people from the F&B sector; sommeliers – professional members who are well trained and passed the assessment by the HKSA; senior Sommeliers – sommeliers qualified with working experience, received higher level of training and passed the assessment; professional Sommeliers – Senior Sommeliers who are experienced and achieved a very high standard. They have to be experienced in wine training and education and could represent the HKSA in public activities.
他們跟VTC合作,為業內人士提供不同程度的課程,經過考核方可獲得不同程度的資格。Nelson跟Edwin強調,他們的訓練要求跟坊間的課程不同,除了專業葡萄酒知識外,更加強調有關品酒師的相關工作要求,例如侍酒的程序、選酒、葡萄酒推廣、酒窖管理及食物配搭方面。現在他們的專業會員分為四個級別,只有業內人士參加(不包括酒商行業人士):專業會員Professional Members – 基本的業內人士參與;品酒師Sommeliers – 經考核認證的業內會員;高級品酒師Senior Sommeliers – 有一定經驗,經嚴格考核的品酒師會員;專業品酒師Professional Sommeliers 除了知識、經驗有一定水準,還要能代表HKSA出席活動,另具備教學能力及經驗,訓練其他品酒師。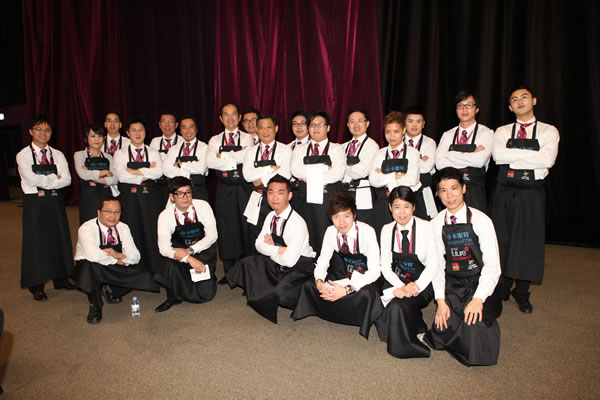 Because of the rapid development of wine market, there are now more wine afficionados in Hong Kong. In order to provide a platform for the general public, wine merchants and sommeliers to share wine culture, the HKSA has developed another membership system to provide training for the general public and wine professionals working in wine importers, distributors and retailers. They are also organizing activities like tastings, interest groups and certification programmes, with the aim of promoting wine culture in Hong Kong. The associated members are also divided into three categories: Associated Members; Wine Connoisseurs; and Professional Wine Tasters.
由於近年的葡萄酒市場越見蓬勃,大眾對葡萄酒的興趣亦越見濃厚。Nelson有見及此便希望設立一個平台讓大眾、酒商及品酒師去交流,定期舉辦一些課程、活動,也包括一些考核的制度,讓有興趣的人士多參與,志在推動整個社會的葡萄酒文化。因此特別在今年加入特准會員,讓他們能參加HKSA舉辦的活動,而且也會透過考試分為不同的級別:特准會員Associated Members;葡萄酒鑒賞員Wine Connoisseurs;和專業葡萄酒評審員Professional Wine Tasters。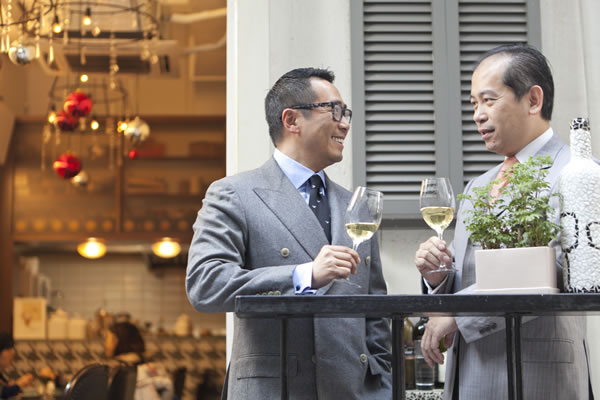 Through different training and certification, associated members would gain recognition in the industry, which helps promote wine culture. Seeing a high demand for sommeliers in Hong Kong and China, Nelson and Edwin hope to provide more proper and professional wine training for the people in the industry as the traditional way of learning to be sommeliers was outdated and not organized. They want to train up more local sommeliers that are well recognized and could represent Hong Kong to join international competitions. In China, with the growth of F&B industry, the demand for professional sommeliers is very high. As the only recognized sommelier association in Greater China region, the HKSA has already started to work with some mainland organizations to provide professional trainings for the Chinese sommeliers.
員可透過參與不同課程及考試,提升自已的專業知識,幫助推廣葡萄酒文化。Nelson及Edwin都希望透過這些專業的訓練及考核,建立一個健全的機制去為業界提供更多專業人材,而不是從前沒有系統的傳統師徒制,再進一步令更多專業本土品酒師有機會到外國比賽,推動葡萄酒行業。在內地也同時展開了訓練品酒師的合作工作,加上內地對品酒師的需求越來越高,香港能夠先站出來,建立一套完善的訓練制度,作為一國四地唯一認可的品酒師協會重要性絕不能忽視,這多年來的成績絕對有目共睹。
(Published in the May 2012 Issue of Cru Magazine. 刊於《釀.生活》2012年5月號。)