Sicily ——傳說從未間斷……
在繽紛的意大利南端,有一座風情萬種的島嶼,名叫Sicily。
電影Malèna (「西西里的美麗傳說」)中,那個落魄的絕色女子,眼裡全是看破之後的凌厲卻乾淨,姿態輕佻卻不掩強韌,放肆妖嬈地穿越眾人晦澀口眼,坐定、翹腿,叼一根香煙在絳唇間,四下便倏忽忽如游魚搶食般湊來十幾隻握著打火機的手。
那不可方物的美無人能拒,一如慵懶而性感的Sicily。
On the southern tip of Italy, there is a beautiful island named Sicily.
In the movie Malèna, that most beautiful woman in Sicily with fierceness and clarity in her eyes, walks through crowd, in ignorance of their distain. Malèna, the woman of frivolousness and toughness, when she sits down and holds a cigarette with her red lips, dozens of hands holding lighters raise right up to her.
How could one ever resist the impeccable beauty? Just like no one ever could resist the beauty of Sicily.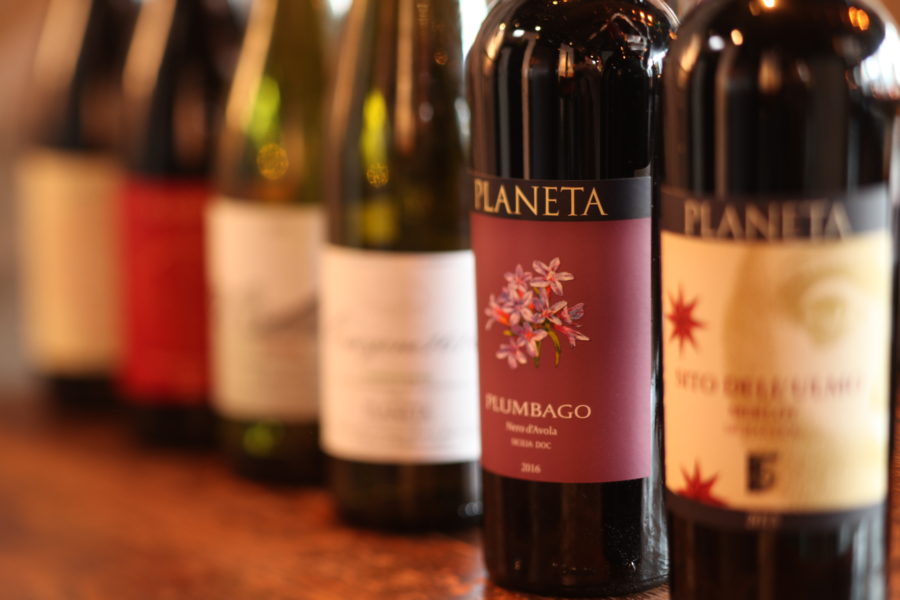 作為老牌葡萄酒產國,意大利葡萄酒的早已聲名遠播 。Sicily葡萄酒婀娜多姿,熱烈又甜蜜,它不僅擁有Nero d'Avola的奔放強勁,也有Marsala的溫婉醉人。
雖說是個島嶼,Sicily面積卻不小,有約25,711平方公里,但由於火山活動所造就的曲折地形,使得早年交通不易,島上各地的酒款風格也因此保留了各自相異的面貌。這裡屬於溫暖的地中海型氣候。溫暖乾燥的環境,不僅大幅度地降低病蟲害,釀造的酒款大多果香奔放,成熟易飲,酒體飽滿,酸度柔和。
這次,我們在地中海中尋得一顆耀眼的明珠,與Donnafugata等名莊齊名的五大酒莊之一——— Planeta,更有幸對負責人Alessio進行了專訪,遊覽Sicily葡萄酒的醉人傳說。
As a wine region with long history, Italy has been gaining fame for its wines since long time ago. Sicilian wines are graceful, charming and lively, combining the powerfulness of Nero d' Avola and the elegance of Marsala.
Though Sicily is an island, it has 25,711 km2 in its area. Due to volcano activities, there are countless twists and turns on the ground, causing inconvenience transportation. The wine styles of different regions of the island have thus retained their different features. It has a warm Mediterranean climate. The warm and dry environment not only greatly reduces the pests and diseases, but also makes most wines with unrestrained fruit flavour, ripe and easy to drink, full-bodied with soft acidity.
This time, we found a dazzling pearl in the Mediterranean Sea, Planeta, one of the five major chateaux. We were lucky to have an interview with Mr Alessio Planeta, the director of Planeta.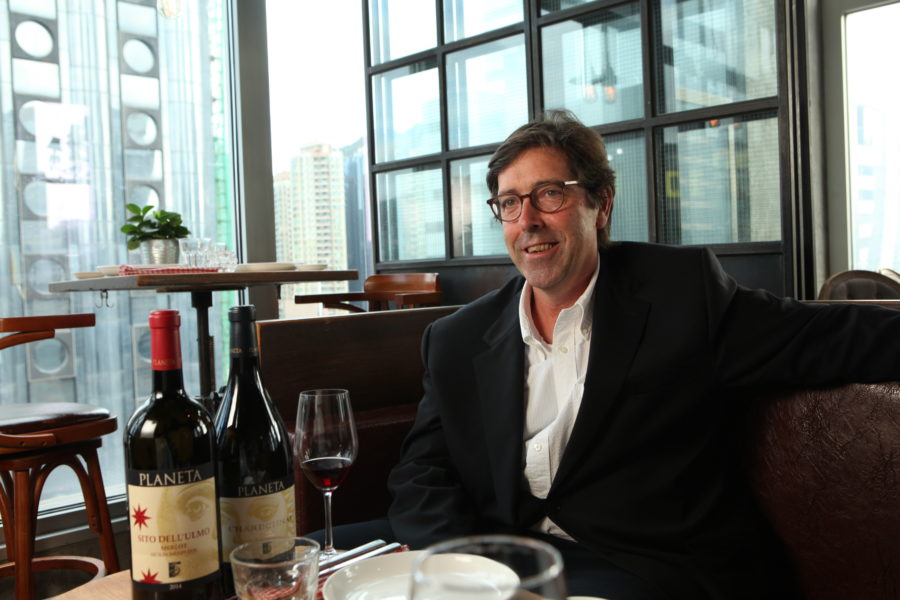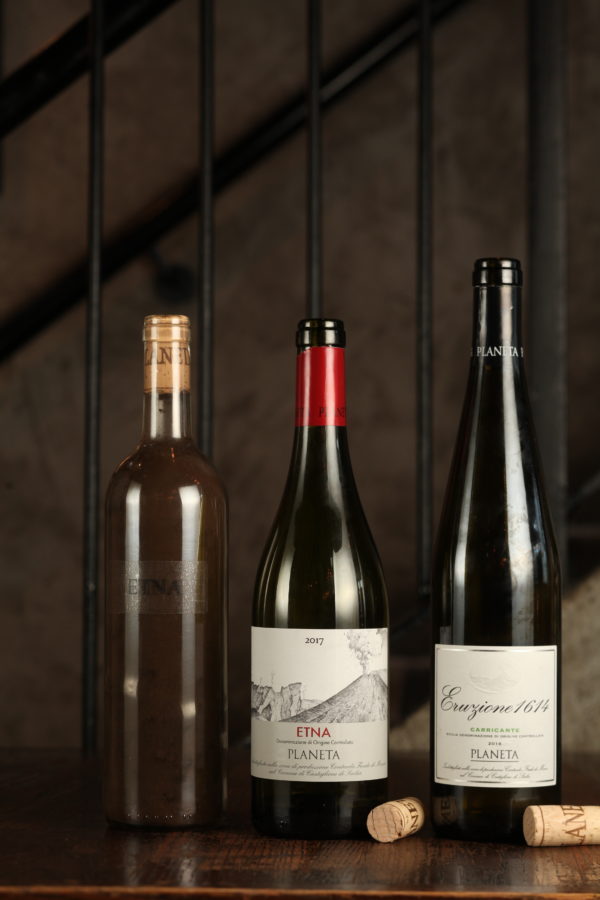 Etna地區的火山土壤能給葡萄酒帶來迷人而獨特的礦物風味,然而Etna火山石歐洲最活躍的火山,熔漿噴發的時候,會破壞許多葡萄園。筆者問Alessio,為了這抹礦物風味而將葡萄種植在火山上,代價是否也太大了?Alessio笑言:"風險肯定是有的,不過或許也沒有你想象的那麼大。Etna火山雖然活躍,但是坡度其實比較平緩,只要不是特別大規模的爆發,岩漿是流不到葡萄園和村莊的。"雖說葡萄園被火山毀滅不常發生,但品飲Planeta葡萄酒的時候只要想想,你現在喝着的美酒,有可能明天就沒有了!這也不失為它的特別之處吧。
與意大利的其他產區相比,如Piemonte、 Veneto,Alessio認為Sicily的優勢有三:"首先,Sicily有著悠久的釀酒歷史,影響深遠。其次,Sicily的優勢在於這裡葡萄種類多,土壤的種類也很多,能提供更多不同風格的葡萄酒。" 事實上Sicily的葡萄酒種類很多很多,遠超出人們想像。Sicily的東北部是著名的火山區。除了Etna火山,還有兩座死火山。然後是東南部,最主要的葡萄品種是Nero d'Avola和Frappato。接着是中部,這裏釀造的紅葡萄酒不錯,也十分適合Chardonnay的生長。最後是西部,最出名的要數Marsala產區,這裏釀造有Sherry和Porto風格的加強型葡萄酒。
常聽人說,Sicily葡萄酒有三寶:簡單、平淡、價格好,說白了,即是大量簡單平實的廉價餐酒。Alessio認為,近年來,這種刻板印象已有了很大的改變。1980年以前,西西里是以產量著稱,有時人們也稱它為「葡萄酒之洋」。但隨著種植和釀酒技術的不斷改進,Sicily其實也能培養出高質量的葡萄藤,能釀造優質葡萄酒。再加上交通的進步,越來越多人都能品嘗到Sicily的優秀酒釀,印象也就自然而然改變了。
當問到Planeta想要給世界留下什麼樣的印象,"先鋒!"Alessio脫口而出,"整個Planeta種植園的路線,就是讓人們深入了解不同地區的不同風土,我們也是第一個這樣做的莊園,就是想讓世界認識Sicily,新的、獨一無二的Sicily。"
Planeta一直在延續著Sicily的傳奇,從無間斷……
It's the sun and volcanic soil around Mount Etna where the grapes grow are what give the fruit its unique and outstanding mineral flavour. But Etna is the most active volcano, which also means destruction of the whole vineyard. I asked Alessio, "Isn't it at too high a cost to plant grapes in Etna?" He laughed, "Well, of course there's risk, but probably not that risky as you think. Mount Etna is indeed very active, but it has a relatively gentle slope, and unless there is a very large eruption, the magma cannot reach the vineyards and villages." It's not often that a vineyard is destroyed by a volcano, but just try imagine that the wine you are drinking now may not be there tomorrow! That's also one of the reasons making it so special.
Compared with other wine regions in Italy, such as Piemonte and Veneto, Alessio listed 3 advantages of Sicily. "First of all, Sicily has a long history of wine making, which has a far-reaching influence until nowadays. In addition, the variety of grapes and the variety of soil can provide more different styles of wine." As a matter of fact, the number of grape varieties and soils in Sicily is more than we could imagine. The northeast part of Sicily is the famous volcanic area. There are two more volcanos except from Mount Etna. In the southeast part, the major grape varieties are Nero d' Avola and Frappato. The middle part of Sicily is suitable for Chardonnay growing, and the red wines here are of good quality too. As for the west part, the most famous wine region is Marsala. Wine makers make fortified wines in Sherry and Porto style.
Most people's impression on Sicilian wines is simple, unadorned and low prices. Alessio assured that this kind of impression has definitely been changed in recent years. Before 1980, Sicily was known for its yield and was sometimes called "the ocean of wine." But as cultivation and wine-making techniques improved, winemakers were able to produce high-quality vines and made good wine. Coupled with improved transportation, the excellent Sicilian wines earned popularity. When asked What impressions would Planeta like to leave on people's mind, "Pioneer!" Alessio answered without any hesitation. He said, "The route of the whole Planeta plantation is to let people have an in-depth understanding of the different landscapes. We are the first one to do so, to give the world a better understanding of our brand-new and unique Sicily."
Planeta continues the legend of Sicily. It never stops…