英國生產商業葡萄酒已有五六十年的歷史了,但最初生產的酒不值一哂,因為大多數都很稀,味道亦很酸澀。不過,這並沒有阻止英國人繼續去嘗試。受邊緣氣候制肘,英國人早年使用傳統方法釀制起泡酒,這些起泡酒使用了日爾曼的葡萄品種,如Reichensteiner、Kerner和Huxelrebe。直至20世紀90年代中期,英國起泡酒開始在國際葡萄酒比賽中獲獎,並吸引了一些重要生產商的投資,比如Ridgeview和Nyetimber。他們只種植香檳的葡萄品種——Chardonnay、Pinot Noir和Pinot Meunier,以生產可以與香檳媲美的起泡酒。
England has been making commercial wine for some 50-60 years but the wine was a joke as most of them was thin and tart. However, this did not deter the Englishmen from trying. Because of the marginal climate, the pioneers focused on sparkling wine made in traditional method using Germanic varieties such as Reichensteiner, Kerner and Huxelrebe. In mid 1990s, English sparkling wine started winning awards in international wine competitions and that attracted serious producers in the names of Ridgeview and Nyetimber. They planted only champagne varieties – Chardonnay, Pinot Noir and Pinot Meunier to make sparkling wine that rivals Champagne.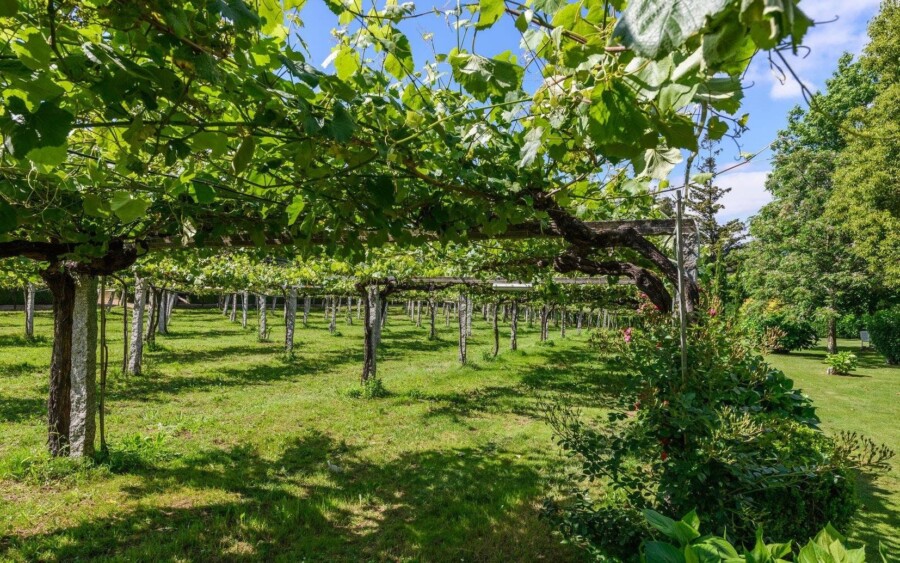 Ridgeview和Nyetimber的成功激發了英國南部起泡酒葡萄園的進一步種植。這些投資者中不僅有退休的業餘愛好者,也有專業人士,也就是把農場改造成葡萄園的農民,更不用說有錢的外國人了。既有的釀酒廠也加入了這一行列,重新種植香檳品種的葡萄園。結果呢?英國和威爾士現在有大約2000公頃的葡萄樹,其中60%以上是Chardonnay、Pinot Noir和Pinot Meunier,它們產自500個葡萄園。從Cornwall到Kent,有133家釀酒廠生產葡萄酒。
數百萬年前,英國是歐洲大陸的一部分,South Downs石灰岩脊的地質構造實際上是88英里以外香檳地區的延伸。再加上這裡涼爽的氣候和合適的葡萄品種,英國有著最理想的風土(至少在南部是這樣),可以釀造出上等起泡酒。在品嚐了20多家酒莊的葡萄酒後,我相信,只要有一個合適的行銷平臺,英國起泡酒就一定會在國際市場上佔有一席之地。Pommery和Tattinger在英國建立基地就足以證明,連法國人也不能忽視英國起泡酒的崛起。
The success of Ridgeview and Nyetimber inspired further planting of sparkling wine vineyards in Southern England. The investors were not only retired hobbyists but big boys from the city, farmers who converted their farms to vineyards, and not to mention foreigners with deep pockets. Existing wineries also jumped on the bandwagon and replanted vineyards with champagne varieties. The result? England and Wales now has some 2,000 ha under vines, with over 60% being Chardonnay, Pinot Noir and Pinot Meunier from 500 vineyards. Wine is made in the 133 wineries scattered from Cornwall to Kent.
England was part of the continent millions of years ago and the geology of the South Downs limestone ridge is in fact an extension of the Champagne region just 88 miles away. Combined this with the coolest cool climate and appropriate grape varieties, England, at least in the south, has the ideal terroir to make excellent fizz. Having tasted wines from more than 20 wineries, I am convinced that given the right marketing platform, English sparkling wine will have its rightful place in the international market. The fact that Pommery and Tattinger are setting up base in England is a testimony that even the French cannot ignore English bubbles.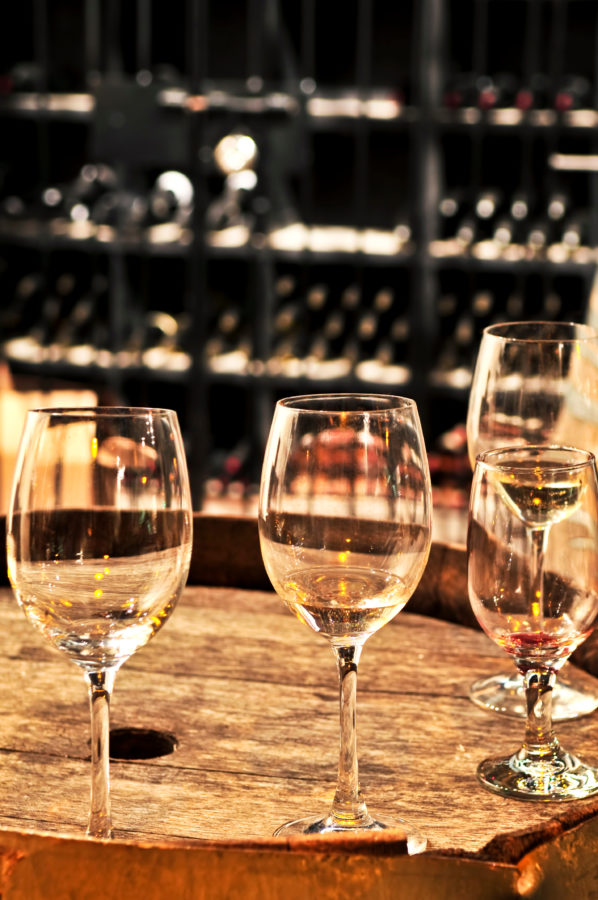 英國葡萄酒生產商對 Blanc de Blancs和Rosé情有獨鍾。大多數釀酒廠生產的Blanc de Blancs口感極佳,酸度精准,輔以蘋果和柑橘類水果的香氣,並根據酒糟存放的時間(24個月至5年以上),帶有一抹奶油蛋捲和烤麵包口味的細微差別。Chardonnay非常適應英國的氣候和土壤,釀制出的葡萄酒非常精緻優雅。大多數Rosé顏色鮮豔,但夏季紅莓果的酸度則依然精緻。一些釀酒廠也在嘗試Blanc de Noirs和Cuvee Noir。蘋果乳酸發酵是一種將粗糙的青蘋果酸轉化為葡萄酒中更柔和、更有奶油色的乳酸的過程,通常不鼓勵使用這種發酵方法來保持葡萄酒的硬度(這種硬度也被一些釀酒師稱為"英國人的特性")。
英國釀酒業的成功在一定程度上要歸功於Plumpton學院。該學院是英國唯一一所提供葡萄酒製作課程的學院,學生們可以在這裡學習照料葡萄園,自己釀制葡萄酒。大多數釀酒師和葡萄栽培師都曾在Plumpton受訓或任教。不用說,Plumpton也有自己的學生釀制的葡萄酒。它的釀酒廠從20年前一個簡陋的棚子裡成長為一個最先進的釀酒廠,學生們可以在那裡做各種各樣的研究和實驗。
儘管最近有所擴張,但英國的葡萄園種植面積僅為香檳產區的6%。產量不定(由於天氣惡劣,2012年多數釀酒廠根本未能生產葡萄酒)、勞動力和原料成本高昂,意味著英國起泡酒至少在一段時間內仍將是價值不菲的手工商品(限量發售的零售價在25至75英鎊之間)。話雖如此,當前大部分葡萄酒都在英國銷售,但可能無法消化未來的全部產量。有遠見的釀酒廠意識到了這一點,所以他們正著眼於海外市場,以維持這個行業發展。顯然, 市場前景最光明的是美國,因為美國人喜歡英國的一切(想想梅根和哈理王子吧)!亞洲,尤其是香港,也是釀酒廠正在考慮的另一個市場。
大多數釀酒廠都歡迎訪客,並提供品嘗和參觀服務。其中一些釀酒廠還在設有咖啡館或餐館。不然的話,附近也總有一家酒吧。天氣好的時候,在英國鄉間的小路上開車還能欣賞到美麗的風景。下次你去英國的時候,拿起葡萄園地圖,抽幾天時間一嘗英國葡萄酒吧。
English wine producers seem to have a fondness of Blanc de Blancs and Rosé sparkling wine. Blanc de Blancs from most wineries are excellent with precise acidity complemented by apple and citrus fruits with nuances of brioche and toasts depending on the time on lees, which ranges from 24 months to over five years. Chardonnay adapts very well to the English weather and soil, producing wine with finesse and elegance. Most Rosé sparkling is vibrant yet delicate with summer red fruits, again with crisp acidity. Some wineries are also experimenting with Blanc de Noirs and Cuvée Noir (red sparkling wine). Malo-lactic fermentation, a process that converts the harsh green apple malic acid to softer, creamier lactic acid in wine, is not generally encouraged in order to maintain the steeliness, which some winemakers described it as 'Englishness'.
The industry owes its success partly to Plumpton College, the only institution in the UK that offers a hands on wine production course where students tend the vineyards and make their own wine. Most winemakers and viticulturists were trained or have taught in Plumpton. Needless to say, Plumpton also has its own wine made from students. Its winery grew from a simple facility in a shed 20 years ago to a state-of-the-art winery where students can do various researches and experiments.
Despite the recent expansion, vineyard planting in the UK is only 6% of that in Champagne's. The unpredictable yield (most wineries did not produce wine in 2012 at all because of disastrous weather), high labour and material costs mean that English sparkling wine will, at least for a while, remain an artisan product with a matching price (retail price between GBP25 and 75 for limited release). Having said that, the majority of the wine at the moment is being sold in Britain that may not be able to absorb all the future production. Wineries with vision realise this and they are looking at overseas markets in order to sustain the industry. Apparently, the US is the most promising because Americans just like everything English (think Meghan Markle and Prince Harry)! Asia, especially Hong Kong, is another market that wineries are pondering.
Most wineries welcome visitors and offer tastings and tours. A few of them also have cafe or restaurant on site. Otherwise, there is always a pub nearby. When weather cooperates, driving on the country lanes of England is rewarded by beautiful scenery. The next time when you are visiting the country, pick up the vineyard map and spare a couple of days sampling some of these English wines.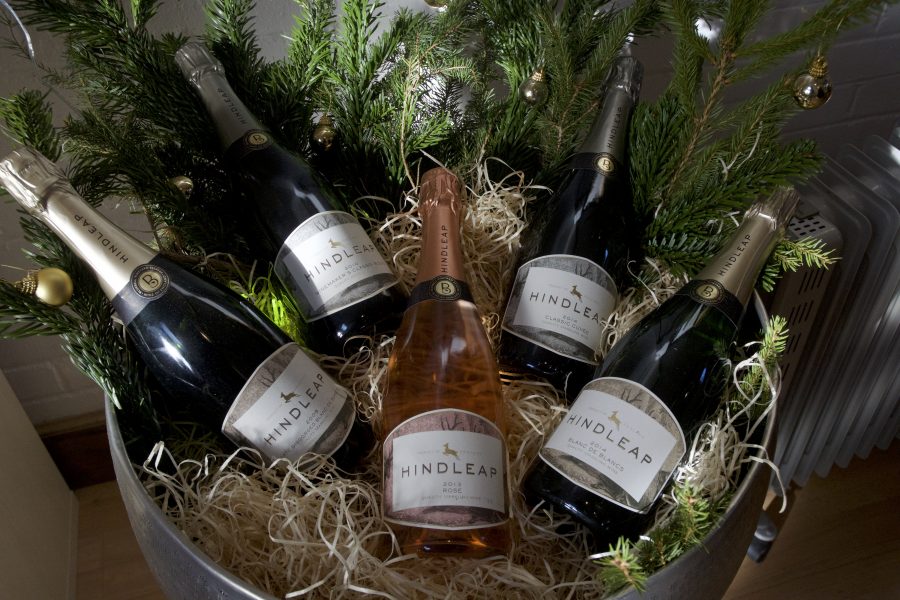 East Sussex一對新加坡夫婦把一個養豬場改造而成的葡萄園。釀酒師Kevin Sutherland嘗試了部分桶發酵/陳釀的Blanc de Blancs,結果令人印象深刻。
A pig farm turned vineyard owned by a Singaporean couple in East Sussex. Winemaker Kevin Sutherland experimented with part barrel fermented/ageing base wine for the Blanc de Blancs with impressive results.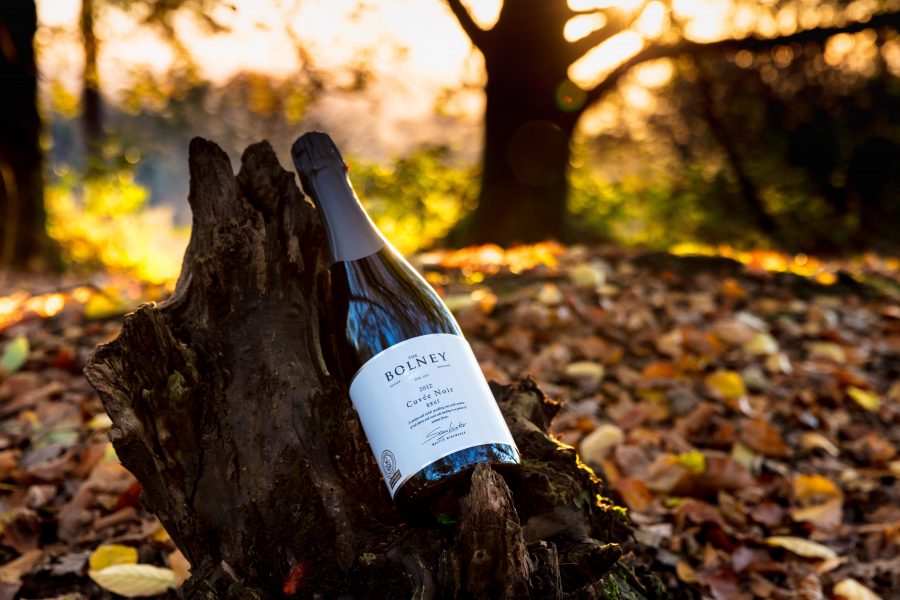 成立於1972年,是英國最古老的葡萄酒莊園之一,生產各種顏色的蒸餾酒和起泡酒。 Pinot Gris和Pinot Noir非常出色,2013年Blanc de Blancs曾供應給英國航空公司頭等艙。第二家酒莊建於2006年,現在已經無法滿足需求,他們正計畫建造一家新的酒莊。Sam Linter是第二代人,也是釀酒師,他在前進的道路上有著創造性的想法,比如生產手工製作的Foxhole氈酒。現在也有不少其他想法。他們占地18英畝的咖啡館亦會提供美味的早餐和午餐。
Founded in 1972, Bolney is one of the oldest wine estates in England making a range of still and sparkling wines in all colours. The Pinot Gris and Pinot Noir are outstanding while Blanc de Blancs 2013 was served in British Airways First Class. They have outgrown their second winery built in 2006 and are planning a new one. Sam Linter, the second generation and winemaker, has creative ideas in moving forward, such as the production of hand-crafted Foxhole Gin. Other ideas are in the pipeline. Their on-site Eighteen Acre Café offers delicious breakfasts and lunches.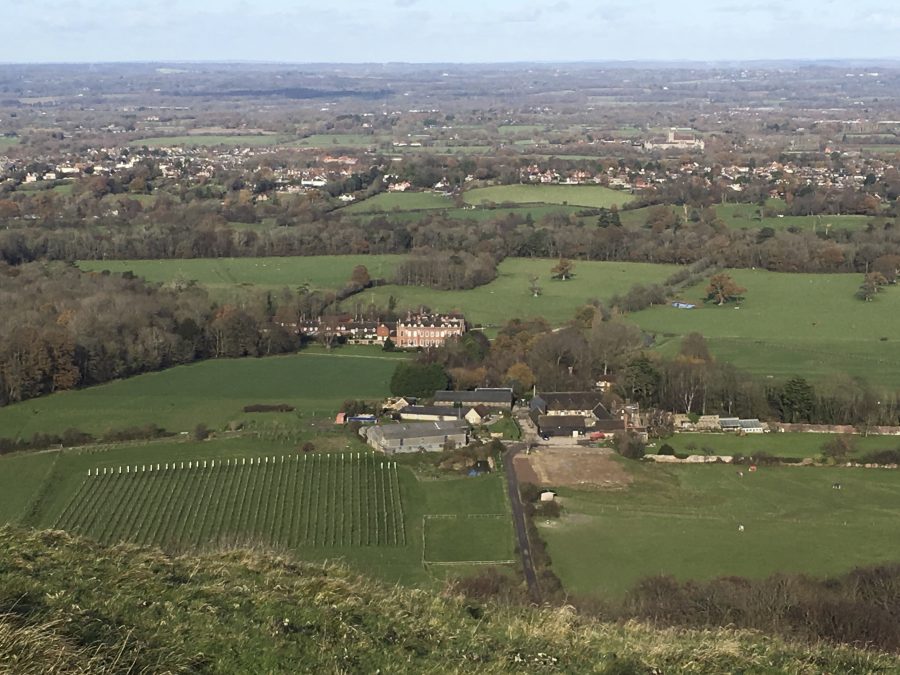 英國最大的釀酒廠,幾款產品佔據了英國20%以下的葡萄酒市場,比如口感宜人的Chardonnay Albarino,一款在皮上發酵、桶中陳釀的 Orange Bacchus,以及剛剛推出的以葡萄為原料的伏特加和氈酒。他們的葡萄酒在香港的Victoria Wines有售。現場餐廳The Swam提供現代英國美食。
The biggest winery in the UK producing just under 20% of English wine with a few out-of-the-box creations, such as the Chardonnay Albarino with a nice savoury palate, an Orange Bacchus fermented on skin and aged in barrels, and the just released grape based vodka and gin. Their wines are available at Victoria Wines in Hong Kong. On site restaurant The Swam serves modern British cuisine.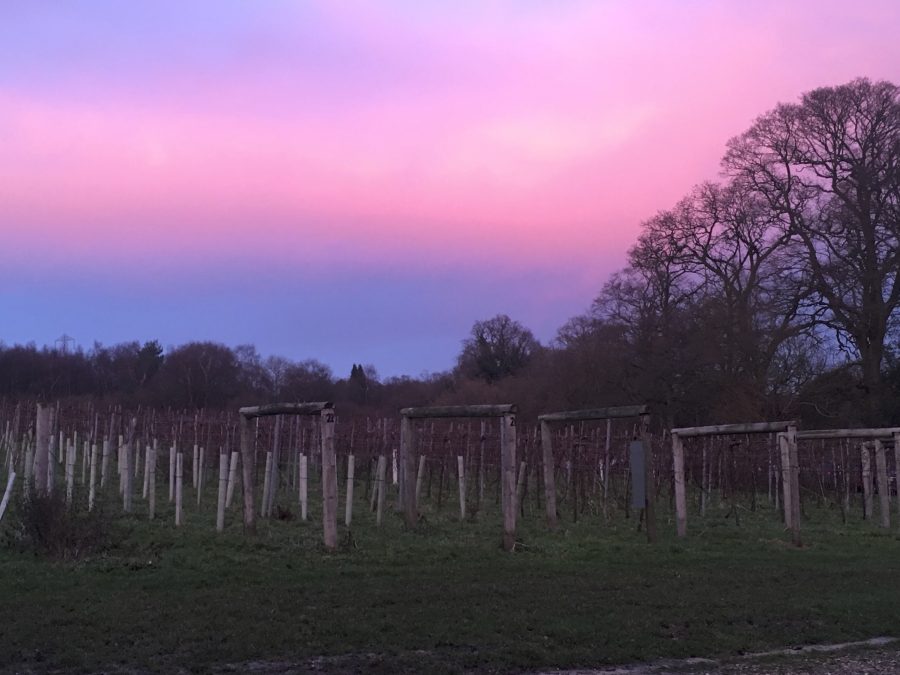 一對父子組成的團隊,他們在2005年因口蹄疫從養羊業轉向葡萄種植。最初打算把葡萄賣給其他釀酒廠,但後來他們決定開發自己的品牌,生產起泡酒和蒸餾酒。
A father and son team who diversified into vinegrowing from sheep farming in 2005 because of foot and mouth disease. Originally intended to sell grapes to other wineries, they decided to develop their own brand, making both sparkling and still wine.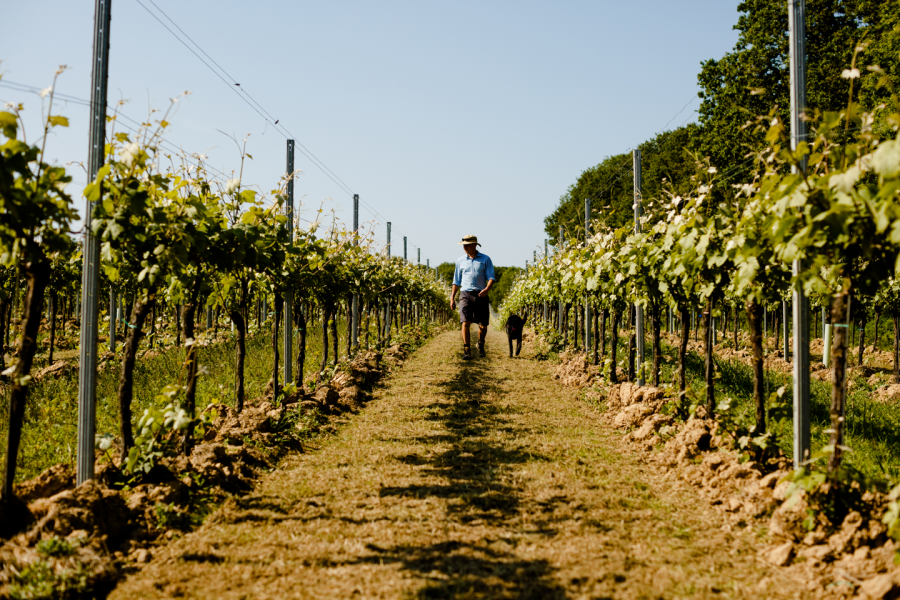 業主安德魯·威伯(Andrew Weeber)是一名退休的南非外科醫生,他有一個宏大的計畫。剛建立了一個新的訪客中心,正計畫增加產量。這款旗艦Blanc de Blancs在酒渣中存放了至少36個月,Black Pinot口感細膩,帶有熟成的葡萄和一絲胡椒的味道。他們的葡萄酒在香港的BB&R有售。
Owner Andrew Weeber, a retired South African surgeon, has big plan. They just built a new visitor centre and are planning to increase production. The flagship Blanc de Blancs has a minimum of 36 months on lees and the Pinot Noir is delicate with ripe red fruits and a hint of pepper. Their wines are available at BB&R in Hong Kong.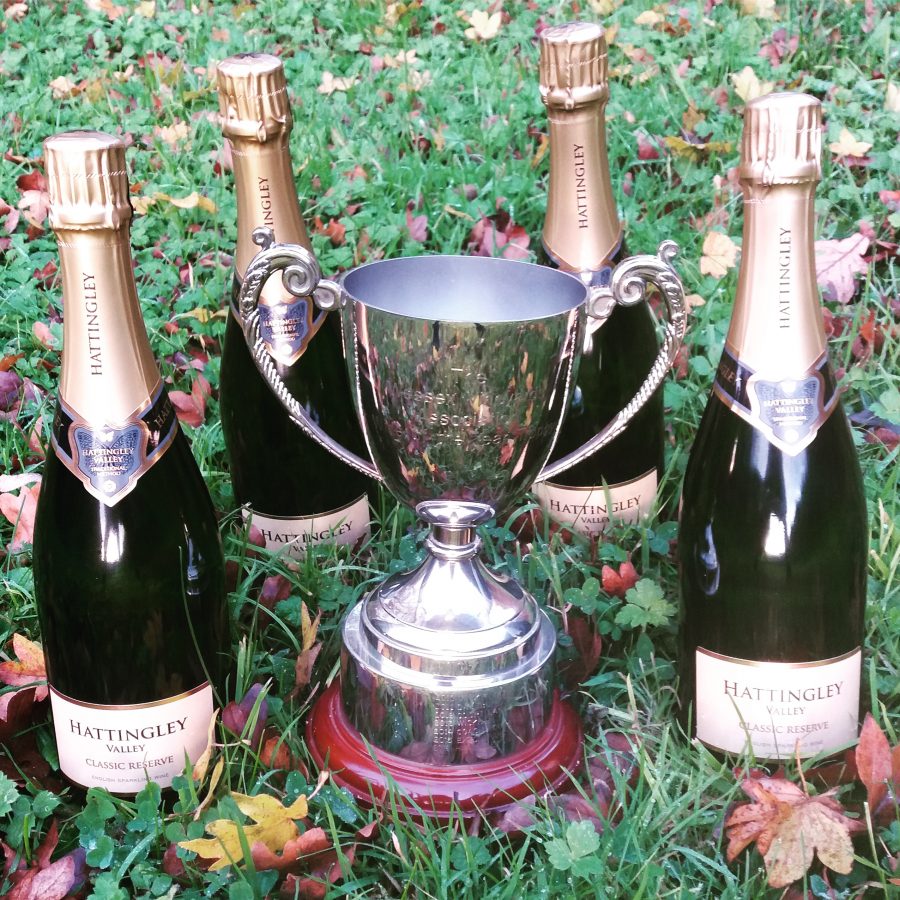 另一個農場(穀物作物)改建而成的葡萄園,也是退休律師西蒙·羅賓遜(Simon Robinson)的一個項目,這裡的起泡葡萄酒釀造過程具有相當強的氧化性,舊桶中發酵的基酒比例很高,從而增加了葡萄酒口味的複雜度和深度。釀酒師艾瑪•賴斯(Emma Rice)在2014年和2016年兩度被評為英國年度釀酒師,她也在利用副產品釀制實驗性葡萄酒,包括Entice甜酒和Aqua Vitae。還有一種白蘭地,目前在英國橡木桶中釀制,正在等待發佈。
Another farm (cereal crops) turned vineyard, and also a project of retired lawyer Simon Robinson, Hattingley Valley makes excellent sparkling wine in a fairly oxidative manner and with a high proportion of base wine fermented in old barrels, thus adding complexity and depth to the wine. Winemaker Emma Rice, who was voted UK Winemaker of the Year in both 2014 and 2016, is also making use of by-products to make experimental wine including Entice dessert wine and Aqua Vitae. There is also a brandy, currently in English oak barrels, waiting to be released.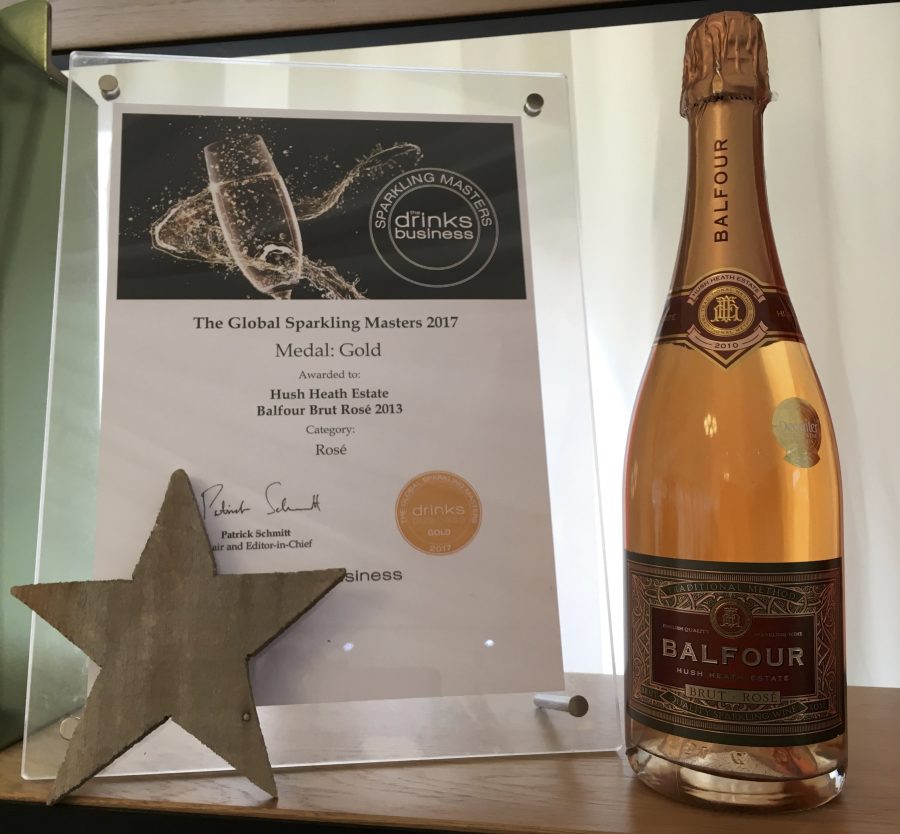 業主理查·巴爾弗-林恩(Richard Balfour- lynn)致力於生產世界級的Rosé,因此在7年的時間裡(2004-2010)只生產了一款葡萄酒——Balfour Rose Brut。現在他們正在生產各種起泡酒、蒸餾酒,還有一種白玫瑰蘋果酒,後者在瓶中進行二次發酵,就像他們的起泡酒一樣。我在那裡的時候,他們正在擴建,包括新種植園和新酒廠。
Owner Richard Balfour-Lynn is dedicated to produce a world-class Rosé sparkling wine therefore for seven years (2004-2010), the estate only produced one wine – Balfour Rosé Brut. Now they are producing all kinds of sparkling wine, still wine and also a white and rosé apple cider where the secondary fermentation took place in bottle, just like their sparkling wine. When I was there, they were in the middle of expansion including new planting and a new winery.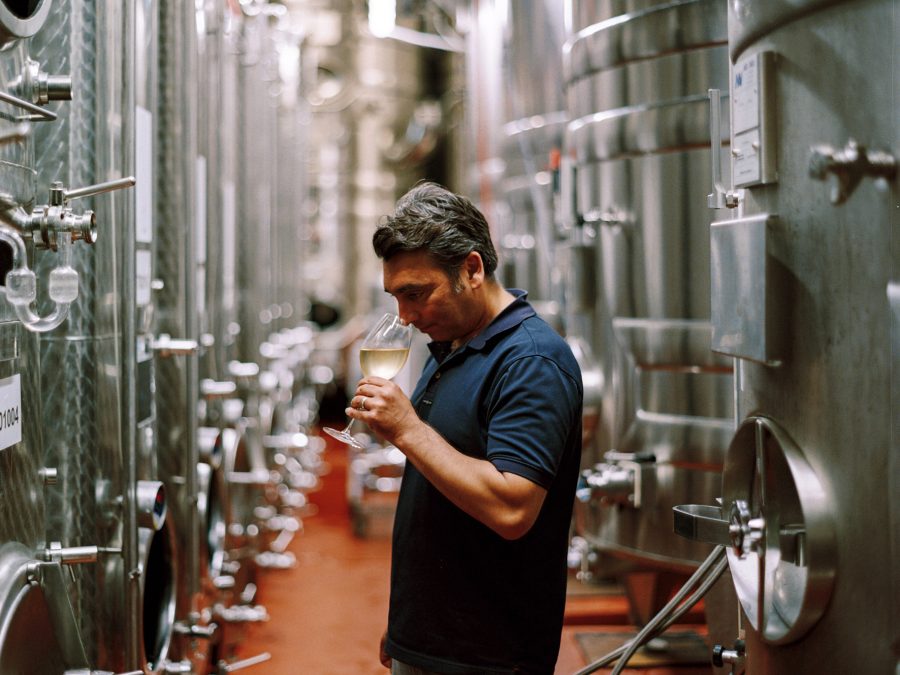 建立於1995年,是致力於生產起泡酒的先驅之一,可能是國際上最知名的英國起泡酒生產商之一。Ridgeview起泡酒作為皇室的最愛,曾用於為奧巴馬和習近平舉行的國宴上,以及慶祝女王80歲生日和鑽石紀念日的慶典上。與其他釀酒廠一樣,Ridgeview也在計畫設立更多的種植園和酒廠。
Founded in 1995, Ridgeview was on of the pioneers dedicated to produce sparkling wine and is probably one of the most well-known English sparkling wine producers in the international arena.  Also a favourite of the Royal Family, Ridgeview sparking wine had been served at state banquet to Barrack Obama and Xi Jinping, as well as the celebrations of the Queen's 80th birthday and her Diamond Jubilee. Like other wineries with positive outlook, Ridgeview is planning more plantings and a new winery.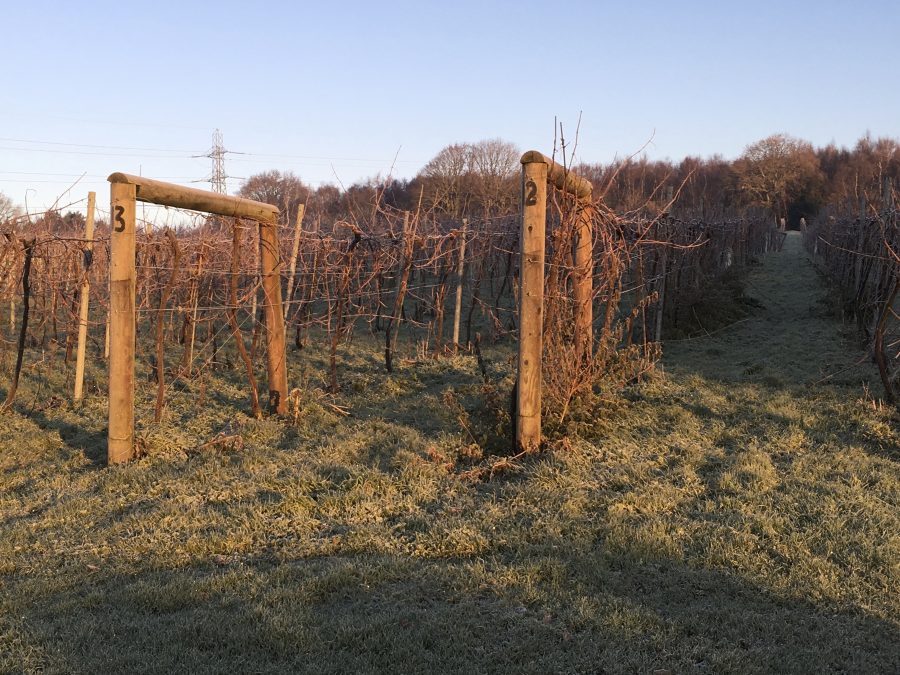 該酒莊由戈林(Goring)家族擁有了200多年,但2006年時由於哈裡·戈林(Harry Goring)來自南非開普敦的妻子皮普·戈林(Pip Goring),這裡開始種植葡萄藤。在這6公頃的葡萄園中,他們生產Brut、Rosé、Blanc de Blancs和Blanc de Noirs,有非佳釀的,也有佳釀的(共8種)。我只嘗了他們的Brut NV,味道非常棒,有深度,酵母醬口感。釀酒師是著名的德莫特·薩格魯(Dermot Sugrue),他也有自己的品牌Sugrue Pierre。
The estate has been owned by the Goring family for more then 200 years but it was only until 2006 that vines were planted because of the passion of Pip Goring, wife of Harry Goring originated from Cape Town. Out of the 6 ha vineyard, they make Brut, Rosé, Blanc de Blancs and Blanc de Noirs in both non  vintage and vintage style (8 wines in total). I only tried their Brut NV and it was gorgeous with depth and a nice marmite palate. The winemaker is reputable Dermot Sugrue who also has his own brand Sugrue Pierre.