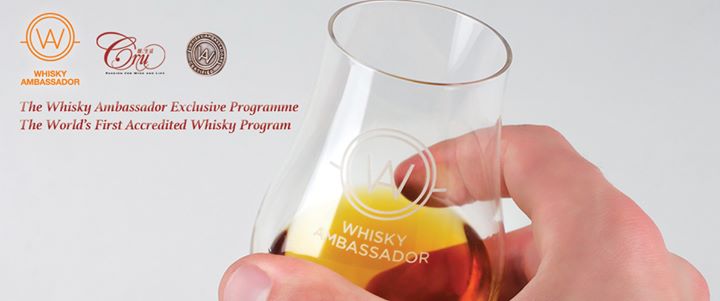 Cru is delighted to become the exclusive partner for 'The Whisky Ambassador' programme in Hong Kong! We are pleased to have Mr Eddie Nara, the Certified Whisky Ambassadors of Scotland, to led this interactive session!
Venue: Whisky@Stables, Hullett House
Fee: HK$5,800 per person (A Tasting Section of 6 Scotch Single Malts and examination fee)
Speaker: Mr. Eddie Nara
Saturday 18th February 2016 (10am-6pm)
Language: Cantonese
RSVP: rsvp@cru-magazine.com
Limited Availability. First-come;First-served!
Join us! Do not miss this chance!
About the programme:
The Whisky Ambassador programme is the UK's only accredited training course about whisky. It is a fun and interactive one-day training programme designed for professionals and enthusiasts alike, increasing knowledge, skills and Whisky confidence.
Once you pass the examination, you will be able to display the prestigious 'The Whisky Ambassador' BIIAB accredited Certificate in your premises and receive your unique badge, i.e. to become a Certified Whisky Ambassador!
This programme is accredited by BIIAB (British Institute of Innkeeping Awarding Body), the UK's leading provider of qualifications for the licensed trade. (www.bii.org)