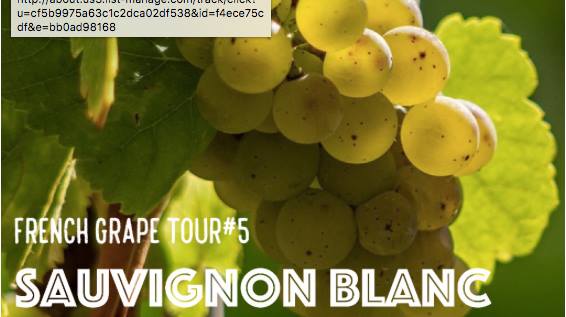 Sauvignon Blanc is now the world's 8th most widely planted grape. It is at least 500 years old and is the child grape of a rare French variety called Savagnin. You can still find Savagnin wines made in the tiny region of Jura in Eastern France close to the border of Switzerland.
The name Sauvignon is from the French word Sauvage meaning "wild". It takes roots in the Loire Valley of France and is a parent grape of Cabernet Sauvignon (the other is Cabernet Franc).
There are more than 10 countries that specialize in Sauvignon Blanc.
Sauvignon Blanc is a white wine that owes much of its popularity to winemakers in Bordeaux and the Loire Valley.
On the 23rd of March, come and discover with us the different styles of Sauvignon Blanc in France with either a Tasting Package or any of the following by the glass:
Menetou Salon Morogues Domaine Pelle 2014 – HK$50/Glass
Bordeaux Blanc Vignes de la Garenne Chateau Vrai Caillou 2015 – HK$50/Glass
Sancerre Blanc Les Boucauds Domaine Riffault 2015 – HK$70/Glass
Vin de France Les Sens du Fruit Blanc Domaine du Jonc Blanc 2013 – HK$60/Glass
Valencay Blanc Le Claux Delorme Domaine Bertrand Minchin 2013 – HK$60/Glass
TASTING PACKAGE: HK$180
*We have limited seats,contact us to book your seat: 2652 0588 or 9689 0724.